WEBSITE DESIGN,
DEVELOPMENT & SEO
CommuniCloud is a leading provider of audio, web and video collaboration services. They are a global company with their headquarters in Sydney and their clients include large national and multi national organisations like Investec, Virgin Money and Jetstar.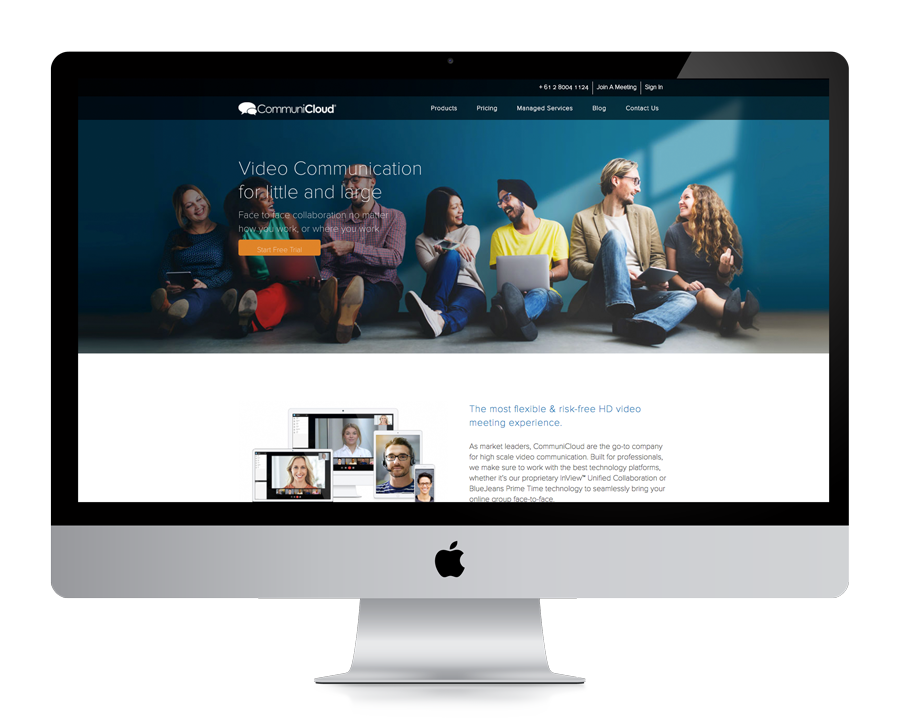 VIDEO COMMUNICATION FOR
LITTLE AND LARGE
The Australian high-tech communication market is very competitive with many global companies offering their services to the local market. The leading brands are also investing heavily into digital marketing. In contrast to this, CommuniCloud's web and SEO presence was limited and their existing website gave them almost no inbound leads. To give them an edge over the competition, CommuniCloud engaged [Haimat] to develop a high-impact website focusing on attracting and converting new clients.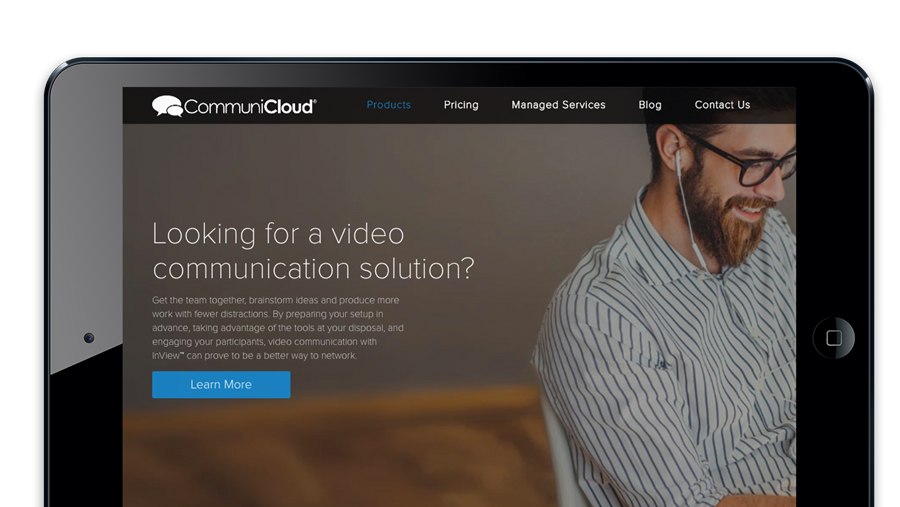 WHAT WE DID
Our proposal to CommuniCloud focused on return on investment. Our key deliverables were to provide a modern web presence that would give users the opportunity to sign up for an online trial instantly and also purchase paid subscriptions. This in turn would create inbound leads for the sales team. SEO was a crucial channel to drive traffic to the site. With this in mind, we delivered the following:
Digital Design
Sitemap Design
Wireframes
Style Guide
Design of all pages
SEO Content Creation
Optimising current copy with relevant keywords
Writing SEO titles and descriptions
Writing H1,H2 and H3
Development
Site set-up
Database setup
Website theming
Form set-up
Copy and image entry
Integration with Salesforce and Mailchimp
Testing
Deployment
People involved in the project included Digital Strategist, Digital Designer, SEO Strategist, Frontend Developer, Digital Account Manager