SOCIAL MEDIA STRATEGY
& IMPLEMENTATION
Duncan Peak is the original pioneer of contemporary yoga in Australia and the Founder, Master Facilitator and CEO of Power Living. With 14 plus years' of teaching experience behind him, he continues to share his modern-day yoga philosophy with the community. Today, Duncan owns Power Living with eight other rock stars. Together with an amazing team they run an authentic, modern and visionary business that touches and transforms the lives thousands of people each week. He spends his time travelling and teaching between the studios and delivering teacher trainings and retreats in Byron Bay, Bali and around the globe.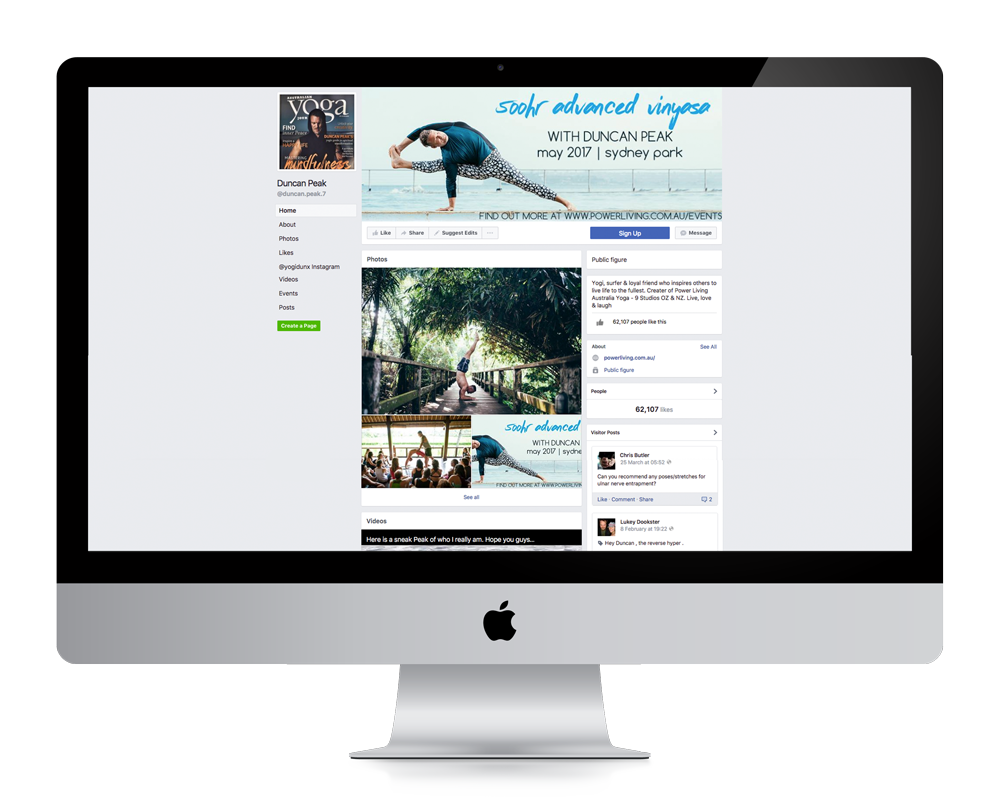 Duncan Peak is a yoga teacher and yoga personality in Australia. Duncan was managing his own Facebook page but as his popularity increased worldwide, he found he didn't have the time or resources to manage the page. Duncan tasked [Haimat] with creating and executing a social strategy to establish him as brand on Facebook.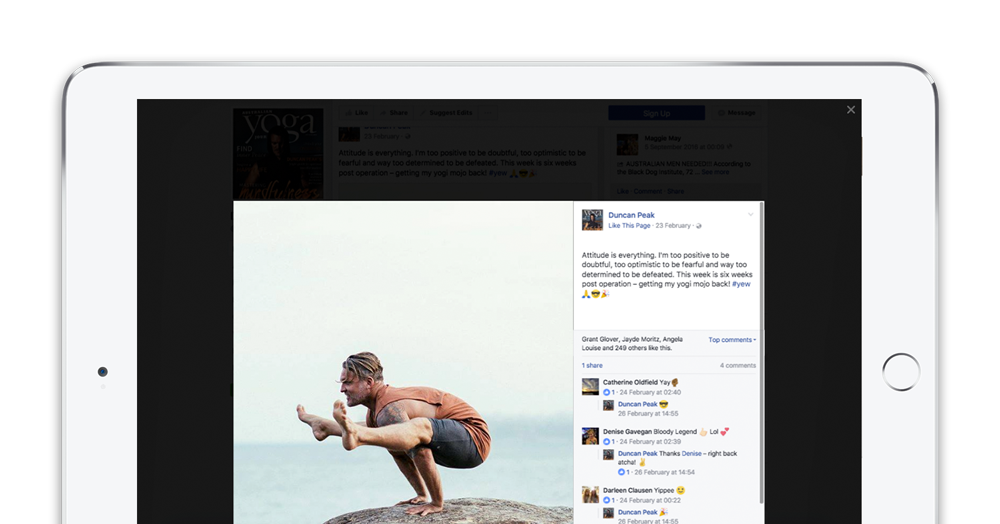 After analysing Duncan's social media presence, social listening, audience research, market research and reviewing competitors, we established the insight "Duncan Peak is Modern Yoga". From this strategic starting point, we made content and campaign recommendations to build not just another yoga celebrity, but a social hub of yoga knowledge and wisdom to positively impact the global yoga community. Transforming one person at a time.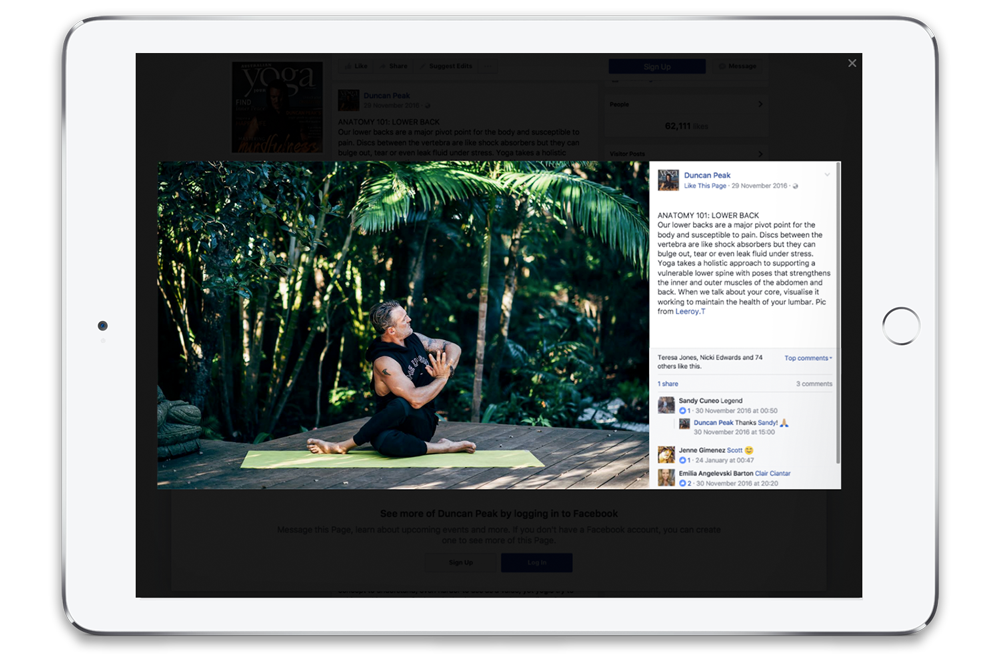 RESULTS
Now Duncan Peak is not just an established social media brand within the yoga community but also a go-to source for any person seeking yoga insights, motivational advice and live inspiration.
Duncan's facebook brand page launched in July 2015 with 3,900 followers. As of 1 April 2017, he has just over 62,000 fans — an increase of around 1,489%. Engagement is up by 14% as his followers feel a deep-rooted connection and belonging towards Duncan Peak – he became a Heimat for his followers.
Wouldn't it be great if your brand was a sort of Heimat for your customers? Drop us a line.

0
percent increase in followers

0
percent increase in engagement