WEBSITE DESIGN & DEVELOPMENT
Glasshat generates customised and prioritised Digital Marketing recommendations that tell you exactly what you need to focus on to get tangible results that matter to you. The Glasshat technology platform was born out of a desire to automate prioritised recommendations that removed the guesswork and mystery behind Search Engine Optimisation
Today the Glasshat platform scans over 150 million data points a month to automatically create over 60,000 detailed recommendations a month across our clients' websites.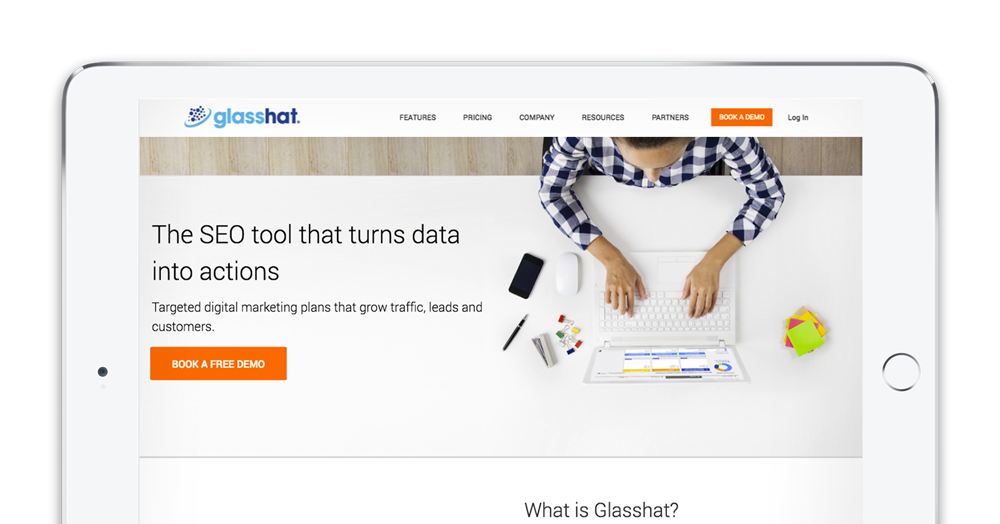 Glasshat is an Australian SEO company who, in mid-2015 launched an online SEO platform for digital agencies wanting a simple solution to help improve the search visibility of their clients. Glasshat had begun to build a website, but were facing challenges in getting it completed. [Haimat] was tasked with completing the build of the website, within the existing template and design tool the client had started with.
The website needed to be fully responsive, visually appealing, well-designed and well-built. Other requirements included the need for a more user-friendly CMS functionality, usability plus flexibility for in-house updates in the future. The updated site also had to overcome the issues they had faced with the last one which was not generating the required leads.
The site's primary goal was to encourage users to sign up to the platform for a free 30 day trial. Another challenge was to complete the site within 4 weeks.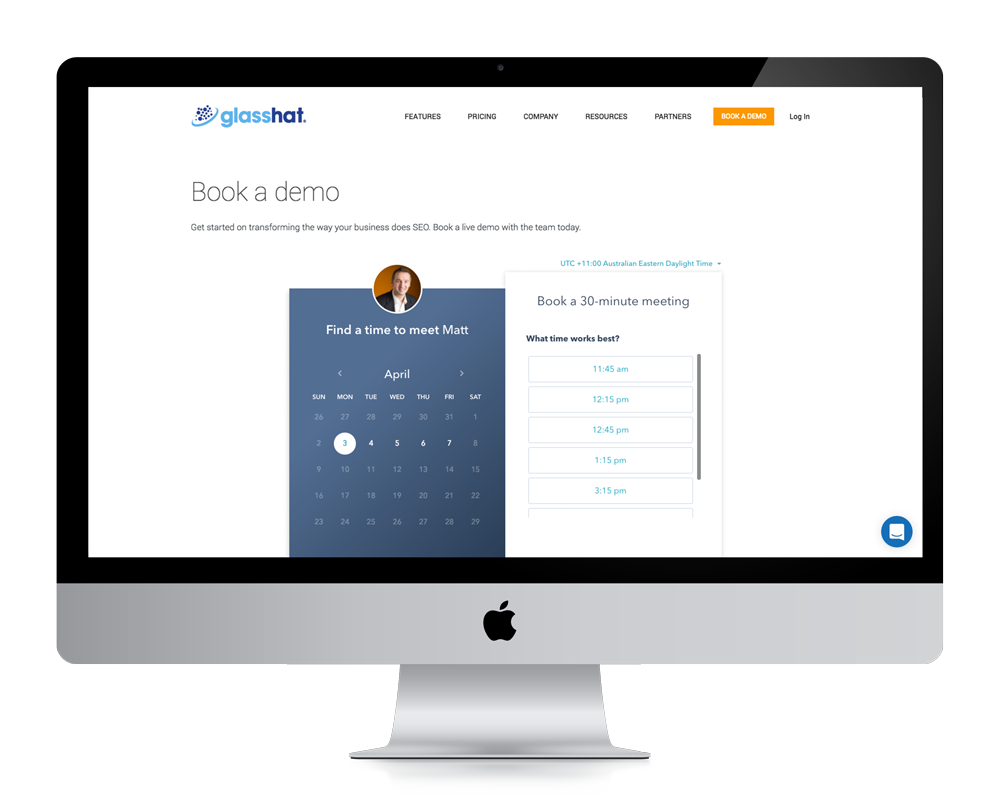 We engaged our team of developers and designers and took steps to prioritise the requirements set out by the client. One main insight we had was that Glasshat was used to speaking to their audience of corporates, but their new agency audience behaved in a different way. From this insight, we built the site around how an agency client would behave, including revising the template to ensure it was fully responsive.
Although working within the limitations set by the template and design tool was difficult, we were able to work out an efficient way to meet all the requirements. The website was built to the client's requirements in under 4 weeks. It was very well received by Glasshat because of the clean design, functionality and flexibility.