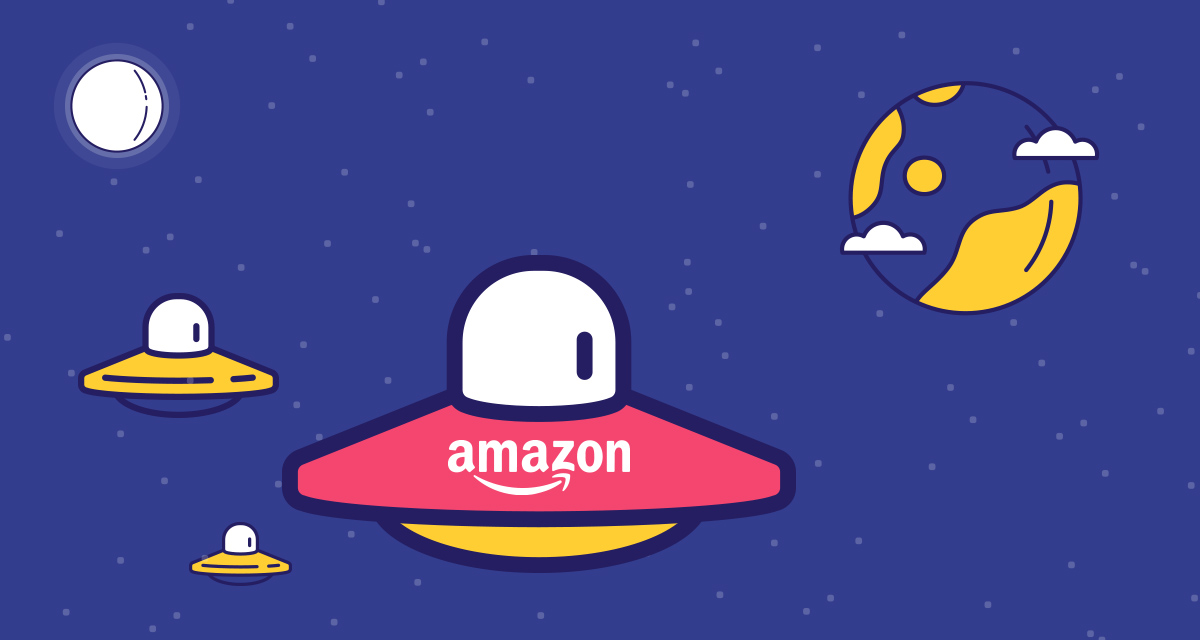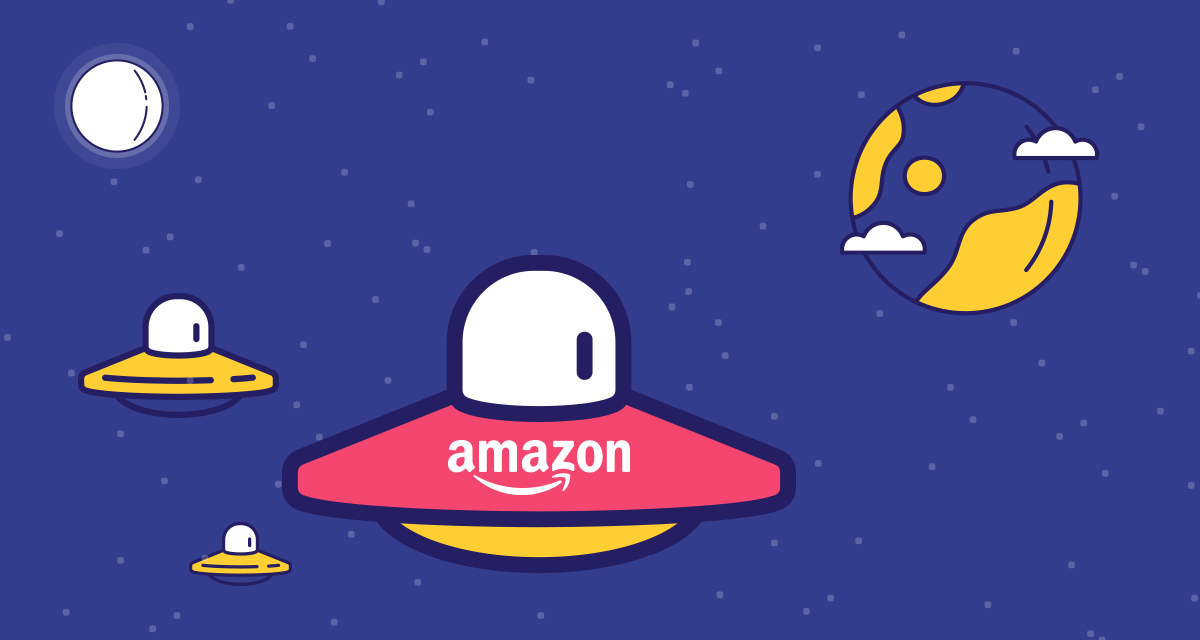 Yes, the insatiable industry disrupter itself has touched down in Australia. And despite its lacklustre start, Amazon is still on track to dominate the Aussie retail market. 
The eCommerce giant's vast selection, fast shipping, free deliveries and returns, cut-throat prices and "Prime" subscription service all serve to create high customer expectations. And set the bar high for any Aussie retailers hoping to compete, especially the ones supporting small-batch producers like Pretty Green.  
So, given that Amazon's notorious for disrupting well-established industries through its tech innovations and mass scale e-commerce… those of you industry players better be aware and prepare. And we'll help you get there.
Amazon in Australia, So Far
There was a lot of hype, plenty of expectations and an abundance of fear when Amazon "set up shop" in Australia. And then? A little hissing. Some (premature) cheering. But mostly silence. 
Now, just because it's all quiet on the western front, don't presume defeat. Sure 2018 was a slow year for Amazon Australia. But it takes time to build operations in a new country. And Amazon's all about playing the long game.
Amazon Australia is now adding more categories, more products, more Prime members, and more customers. And all of this more-ness means Amazon's going to consume a larger slice of Australia's e-commerce retailing. Aka take more of the Australian market share.
Amazon's predicted to be Australia's sixth largest retailer by 2022. And its revenue is projected to grow by 50% per year for the next decade. So unfortunately folks, you can expect to see Amazon reach $24 Billion and represent 5% of total retail sales by 2028. It hurts we know. 
And for the time being? Major Aussie retailers are already feeling the cash crunch. 
eBay's growth has been flat for a fair few years now, which is already a win for Amazon seeing as eBay's the dominant market player. Then there's the fact that online retailer – Kogan's – visitor growth has slowed to about 22%. All despite Kogan's launch of new services and verticals. And then, add in the yearly online traffic drops for BIG retailers like EB Games, Harvey Norman, Booktopia, and David Jones. 
Thennn… add the fact that Amazon's undercutting dominant retail chains by as much as 50% on household staples, launching its online storefront 'The Local Fashion Store' which houses more than 150 Australian fashion brands, and winning (soon to be loyal) customers with Amazon Prime. 
So, what does all of this mean? One, Amazon is an ecommerce force to be reckoned with. Two, Amazon has quickly gaining a foothold in the Australian market. And three, Amazon's AU market dominion is coming. 
The Amazon Effect
Ahhhh "The Amazon Effect". Does it ring any bells? Well it should. 
The Amazon Effect refers to the inverse relationship between Amazon's rising stock and the declining fortunes of its competitors. And the major manifestation of the Amazon effect is the digital evolution of the consumer economy. 
Since it debuted in 1994, Amazon has changed the way consumers shop and bring goods home. Its introduction of a simpler and faster online shopping process won consumers over immediately and online shopping quickly became a global trend. Essentially, Amazon's the original e-commerce gangster. 
From humble (yes humble) beginnings as a bookstore, Amazon has emerged as an American multinational with multiple billions at its disposal. Amazon's claimed title as one of The Big Four technology companies, rubbing shoulders with the likes of Google, Apple and Facebook. 
Amazon's now the world's largest e-commerce marketplace, AI assistant provider, digital streaming and cloud computing platform. And as Amazon disrupts well-established industries through its tech innovations and mass scale e-commerce, it's shaking the world of its competitors. 
And now…it's in Australia. 
As of the last fiscal year, Amazon Australia has increased its revenue by a huge 1500% – revealing a revenue of $292.3 million in 2018 compared to $17.4 million in 2017. And while Amazon may have suffered an after-tax loss of $8.9 million… this is hardly a dent compared to its GIANT $252.6 billion sales revenue world wide. 
Consumer awareness of Amazon (pre-launch in Australia) has also risen from 48% to 73% by the end of 2018. The number of customers likely to purchase from Amazon tripled between 2017 and 2018. And, Amazon's online traffic rose by 42% post launch… and still counting.  
Amazon's growth is only accelerating as we push on through 2019. This is mostly courtesy of its increases in product range to 100 million products sold across 29 categories like food, drinks, car accessories, travel goods, clothing, pet supplies… you name it, the Amazon world's your oyster.  
And of course, there's the not-so-little matter of the launch of Amazon Prime. But that bad boy deserves its own chapter…
Amazon Prime Effect
While Amazon Australia's making more of a silent splash than big waves, Amazon Prime, its delivery based subscription service, signifies an aggressive future.  
As of last June, Amazon launched their Prime service in Australia at just $59 a year – half the price of Prime offerings in other countries. A more affordable price opens Prime up for mass adoption. And this is a major blow for Aussie retailers for a few reasons: 
#1 Free Deliveries (Plus more perks)
A $59 a year subscription fee means an Aussie Prime member would only have to make seven or so orders to recoup their annual subscription fee. Because from there on it's free deliveries. This fact alone throws most retailers out of the ballpark. Not to mention all of the extra "Prime-Perks" that add salt to the wound like video and music streaming and ebook access. 
#2 Prime Members are Loyalists 
Traditionally speaking, the countries where Amazon has had the greatest success are those with the highest concentration of Prime subscribers. Reason being? Once Amazon customers sign up the Prime "ecosystem", they tend to be more loyal to the brand, spend higher amounts due to convenience, and are more likely to engage in impulse buying. 
#3 Population Concentration 
The combined population of Australia's three largest cities – Sydney, Melbourne, and Brisbane – accounts for about 39% of the total population. Which helps Amazon save plenty of coin on deliveries. By servicing just three cities with same or next-day delivery, Amazon can reach almost two-fifths of the Australia market. So, basically, the giant cut in the Prime subscription fee won't hurt Amazon Australia at all. Unfortunate.
#4 Income Distribution 
Data in mature Amazon markets show that Prime service reaps the most benefits with middle to high income earners. So, lucky for Amazon, Australia has high wealth per capita and a high percentage of Aussies fall in the middle income bracket – 60% of workers account for more than 50% of total income. And this makes Australia the perfect market for Prime to survive and thrive. 
#5 Price Competition
Products sold on Amazon are, on the whole, as cheap as or cheaper than those offered by domestic competitors. And this price competitiveness will be important in driving up sales traffic to Amazon Prime (to the detriment of competitors). 
Responding to the Amazon Threat
As Amazon explores new technologies and expands into new types of businesses, it contributes to the retail environment being in a constant state of flux. And Amazon's value proposition of 'great range, delivered fast' (not to mention price and convenience) raises the bar for Australian brands. 
We mentioned this earlier but just to drive the point home – Amazon is already predicted to be Australia's sixth largest retailer by 2022, ahead of the likes of Harvey Norman, Target, David Jones, Myer and K-Mart. With this in mind, it's pretty evident that Amazon AU's set to shake up the Australian retail status quo. 
Many Aussie retailers are already arming themselves for battle, by boosting investment in e-commerce, fulfilment, and prices to combat "The Amazon Threat". 
Case in point – Supermarket giants Coles and Woolworths now offer free same day delivery for customers spending more than $150 and $300 (respectively). And price pointed retailers like Harvey Norman, JB Hi Fi and Myer have introduced click and collect schemes. Plus, many more small-to-mid sized players are investing in their online and branding strategies.   
Australian omnichannel and online-only retailers will need to bring their A-game; from marketing and brand positioning, to digital innovation and great customer experiences. 
Because tackling the Amazon threat isn't so much to do with price as it is about the "unique customer experience" and "adding value" on and offline. Working out the strength of your value proposition and brand will be crucial for defending (and growing) your market share in the wake of Amazon.
Then there's always the option of joining Amazon…
Amazon's 30.92% revenue growth per annum makes it one of the fastest-growing eCommerce platforms out there. Amazon's 22.75% ROI makes it one of the most profitable channels to invest in. Meanwhile, its 197 million users per month makes it one of the most frequently visited domains on the web. Add it all together and Amazon can be an amazing platform for smaller brands to market and sell their products. So mull it over. 
Into the Amazon Future
Amazon is notorious, famous, infamous for its mass scale industry disruption. They've reshaped the way retailers and eCommerce companies do business. And the brand has become almost entrenched (and omnipresent) in our lives. Which doesn't exactly bode well for Australian retailers…
But moving beyond the doomsaying and into the Amazon filled future, Australian competitors will be bringing their A-game. From digital marketing and brand positioning, to digital innovation, and investing in a great omni-channel experience. Carving out a compelling value proposition will be key to taking on Amazon.
And beyond that? If you can't beat them, join them. Use Amazon as a product marketing and distribution channel. And if you do want to capitalise on some of Amazon's sweet, sweet traffic, it's about time you get familiar with Amazon marketing.