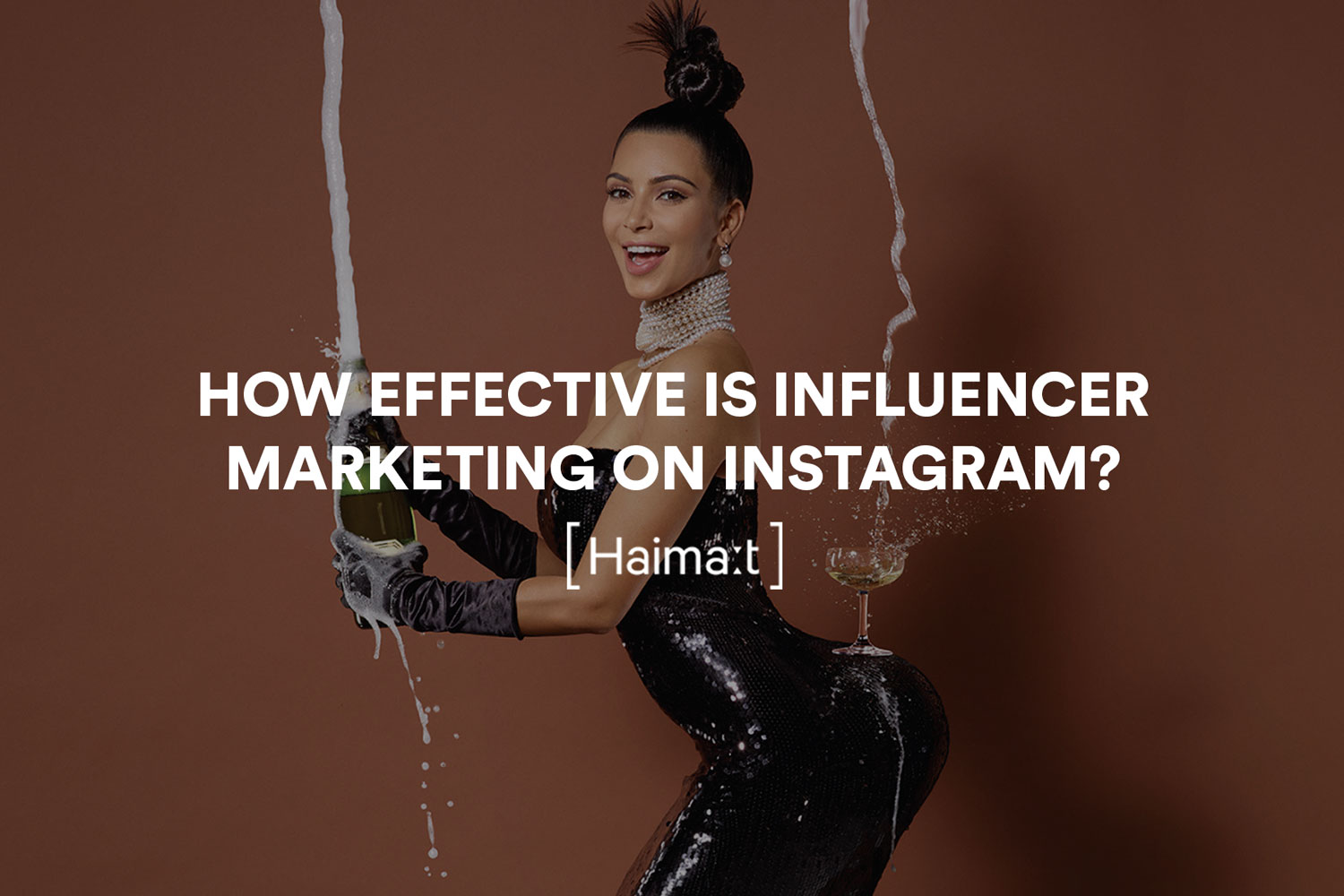 How does influencer marketing work?
Influencer marketing focuses on using 'social influencers' to promote your brand or product. More and more brands are using influencer marketing to give their brand an edge, and to grow trust with audiences. For example, a fashion brand might send a piece of clothing to a model or fashion blogger who has a big following, who will then post about that product and brand on social media or their blog— see Australian Margaret Zhang's Instagram account for a real life example.
Partnering with brands and influencers with similar audiences can be a useful part of a social media strategy.
But if you're considering this, it's important to know — how effective is it really? 
As the number of brands using influencer marketing grows, audiences are seeing more of this branded content and becoming more savvy (and possibly less trusting) of their favourite online personalities.  As you'd imagine, effectiveness vary from brand to brand and from influencer to influencer, according to a recent study by Fractl.
The study found that effectiveness depends on whether the influencer is classed as a quantity or quality influencer — quality influencers post an average of 6.4% of sponsored content, and quantity posts about 59.7%.
Fractl also found the most popular sponsored posts are from the fashion industry. Far behind in second place are fitness posts, with sport and animals coming last (although pet posts get the most likes). Fashion sponsored posts work well because the advertising is much more conspicuous  because the product is part of the image itself — the influencer just needs to tag the brand in most cases.
The survey also found that users with organic content do still get the most engagement with their content, the lower their follower numbers are. If the follower numbers are less than 1,000, the engagement rate is higher than with 1,000 or 10,000 followers. This means as your Instagram follower count increases, your engagement rate decreases.
What should you aim for? 
According to Influencer Marketing Agency, Markely, what users really care about (not that surprising, really) is the quality and realness of the content. This can be achieved by focusing on weaving your brand into the influencer's feed naturally, and becoming part of their story. It's also important to pair with the influencer that's best suited to your brand.
In another study, Markerly also found that there were four content characteristics that fostered more post engagement:
High-quality imagery
Unique content, featuring the influencer or their family within the post — make sure the influencer genuinely likes your product, or it will show in the post
Natural product placement
Text separate from photos