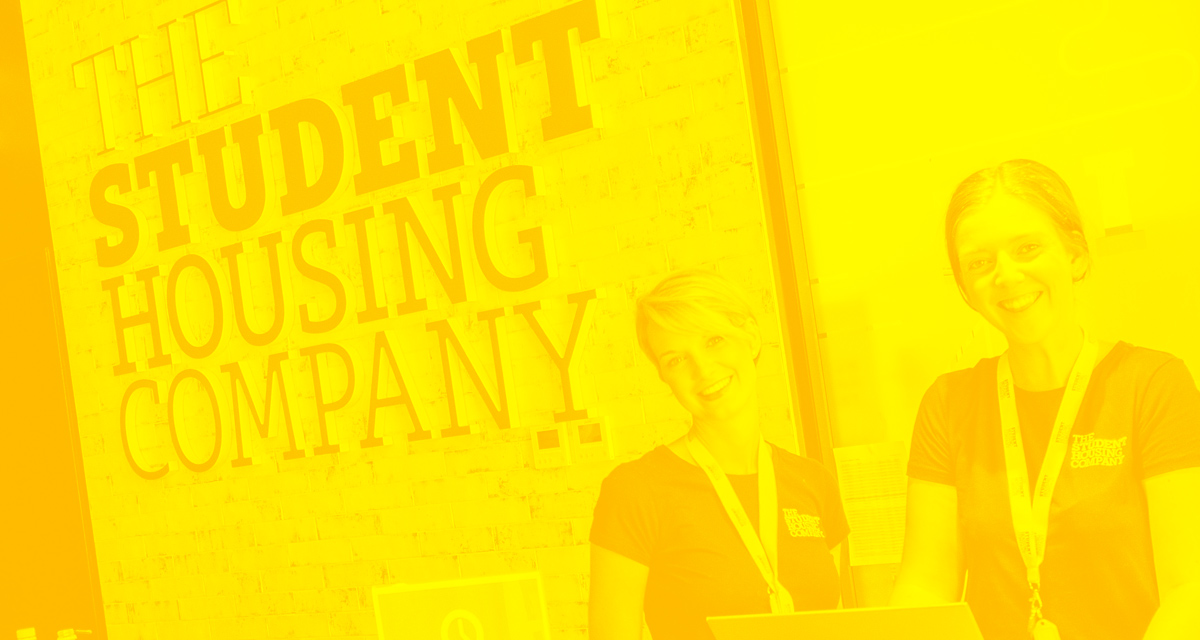 Student accommodation sure has come a long way since we were at uni.
Remember the 'good ol' days' of student village apartments that were so desperate for a vacuum that a finger-swipe through the air collects a fine layer of dust… or shared apartments whose only mantra was that whoever topples the stack of dishes in the sink must clean them…
Ok, let's lose the rose-coloured glasses for a minute here. #UniLife is great and all sure, but wouldn't it be even better without those rogue bills that mean tuna and rice for a month? Or if it came with a gym membership so that you can sweat out those caffein binges and detox every once in a while?
Sounds like the time for us to introduce a good friend of ours, The Student Housing Company.
So long, student struggles. Hello, stress-free student living goals.
The challenge of saturated markets and unprovable products
We were thrilled to win the opportunity to work alongside the marketing team at The Student Housing Company to launch their brand in Australia.
Launching in a new market always requires that little bit of extra attention and after finding that the larger agencies weren't able to put their needs first, The Student Housing Company came to us for a bit of bespoke digital TLC.
Melbourne is the student capital of Australia, with top-notch universities like RMIT and Melbourne University that attract hordes of international students from across the world. And with them, comes top-notch competition.
Not only are these competitors firmly established in their location, they are simply open. Which means that they can leverage product imagery, student reviews and testimonials, user generated content and word of mouth referrals as part of their promotional plan.
Throw into the mix a last-minute withdrawal of over 100 bookings, and you'll find yourself hustling to that drawing board pretty quickly.
So the question arises: how do you differentiate your product in a saturated market? What's more, how do you quickly boost sales of student accommodation without any proof of product?
A student experience that goes beyond four walls and a bed
We are talking to digital natives.
So we ensured that no matter where our users turned, The Student Housing Company were there to greet them. Leveraging a consistent brand identity across all of our digital channels and running paid campaigns across both search and social, we were able to meet our targets – and then some.
Our key messaging was based around VIP student life. Kicking student living goals – in the comfort and style of brand new, modern apartments.
What did we learn?
Never underestimate the power of remarketing.
The undeniable power of digital lies in its ability to match large-scale numbers with precision targeting. But the power of remarketing is what brings home the bacon.
Let's be honest. We're all a little distracted at times. Who hasn't been on the verge of confirming payment before realising that there is something burning in the oven? Or the phone ringing? Or simply been too undecided to take the final step? I mean, do you really need another pair of sneakers? Really?
The answer is always yes. But moving home is a big deal when you're a student, particularly when you are coming from overseas. The minimum number of touchpoints that a customer needs with your brand before they will even consider purchasing is 7.
Why should they choose you?
Guide those potential customers through consideration to purchase with a strong, highly relevant remarketing campaign that showcases next level student accommodation, and keeps your brand at the forefront of their decisions.
All in all?
The student scene is a pretty nifty digital environment to work in. Filled with digital natives, your messaging had better be consistent – or it's game over red rover.
And the results? Our Google campaigns saw an epic 10.80% click through rate (over 3% higher than the industry average) and a 6.3% conversion rate.
Happy students, happier clients.