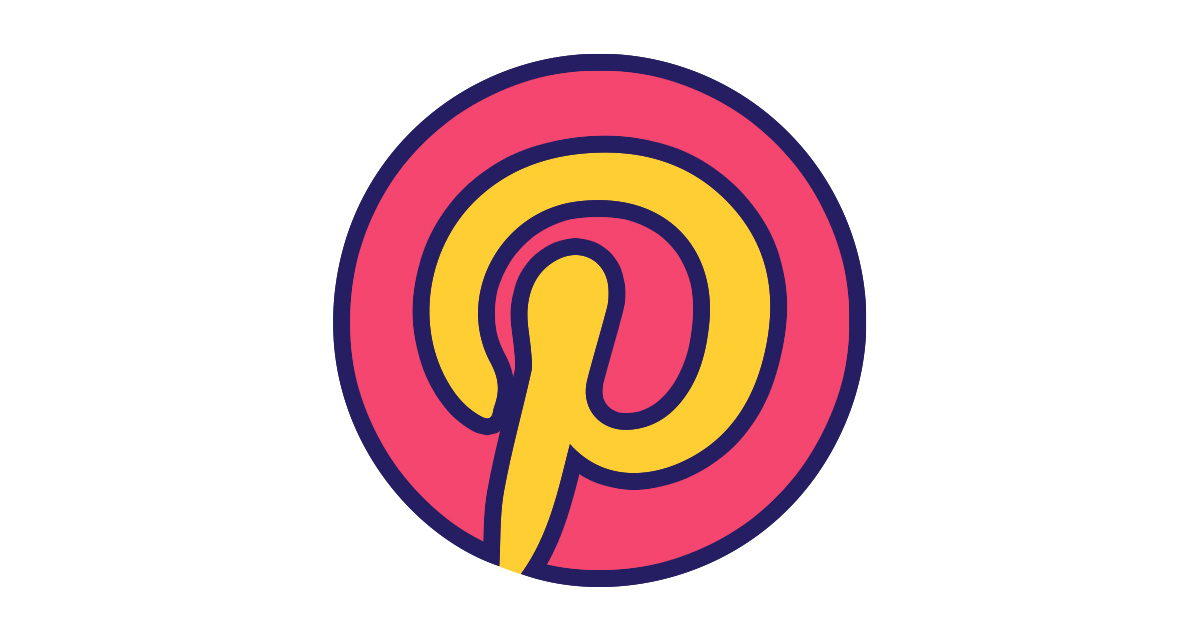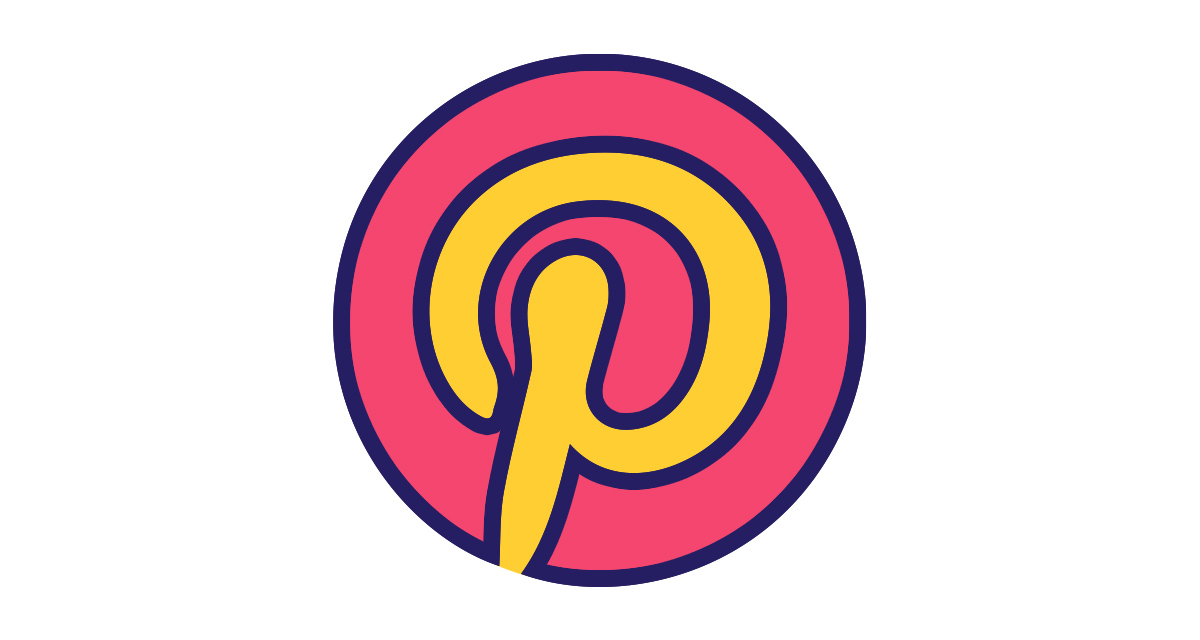 Facebook and its sister platform Instagram have seemingly held all of the cards in the social marketing game for a long time now. But it would be a mistake to think that there aren't other channels out there. And with Facebook and Instagram making it more and more difficult for brands to get organic (and even paid) traffic, it is well worth sniffing around to find a channel that drives maximum value for your brand buck. Here, we're going to dive into what we think are the under-discussed waters of Pinterest marketing, and whether it makes sense for you to adopt it into your business' social media strategy.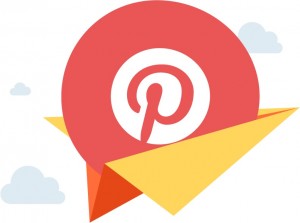 Why you should consider Pinterest marketing
When reading through the numbers behind Pinterest marketing for business the other day, I couldn't believe how high the conversion rates were on the platform – considering that ultimately it is just another social media platform, right?
But when you think about the way the platform functions and the characteristics of Pinterest users, high conversion rates start to make a lot more sense.
Let's start by thinking about the way that Instagram for business works. Sure, Instagram insights are great. They tell you when your fans are online and giving you a good indication of when your posts are most likely to generate engagement. And yep, Instagram is reducing the number of steps in the purchase journey by making in-app purchasing possible. But all of this assumes that you're either great at getting creative with your hashtags, or you've already built a pretty significant following.
It is actually quite hard to get really specific by just using hashtags, and the piddly little top rated section above doesn't necessarily always match what you are searching for. This means digging for quality stuff through bucketloads of (often spammy) content.
Pinterest is a little different. Apart from being a great site to get inspiration, Pinners can get a whole lot more specific with their search terms, which puts them further down the purchase funnel. It is more likely that they are already aware of your product type (if not your specific product) because they are active searchers. This gives your brand an opening to influence consideration.
So if you haven't given Pinterest marketing much of a thought, maybe it is time to reconsider…
The numbers
The platform racks up 200 million active users each month
Unlike other channels, Pinterest users are not put off by sponsored content – on the contrary, 75% of saved pins come from business
One of the big points of difference is the Pinterest demographic. While the numbers are still skewed toward a younger audience (1 in 2 millennials use Pinterest), there is a bigger appetite for it in the older age brackets. 60% of those aged 18-44 use Pinterest, and the platform is more popular than Instagram with US Baby Boomers
97% of searches are unbranded. This means that Pinners are open to discovering new brands, products and ideas.
61% of Pinners say they've found new brands and products from Promoted Pins, with 72% going on to say that they use Pinterest to find ideas for everyday life
40% of Pinterest users have household incomes of over $100,000
The male demographic is the fastest growing
Pretty great numbers, if you ask us – especially if you're a sceptic when it comes to social media driving sales. If you're new to the game and just want to find out some more on the basics and lingo, here is a great site to get you up to speed.

The best categories
So all that is really left for your business is to draw up a Venn diagram of your audience against the Pinterest demographic to check how much overlap there is between the two. We've found that this is a great tactic for all of your channels, as it has the added bonus of honing in on your target audience for the channel and giving you a really clear idea of what tone of voice and type of content you should employ.
Obviously though, there are some industries that are much better placed to incorporate Pinterest marketing. Here are the five that jump out at us:
Food
Whether you're selling organic produce, managing the social media for a high-end restaurant, or writing a food blog as a side hustle, Pinterest and food go together like wine and cheese.
According to Pinterest, there are now 15 billion recipes on Pinterest with households that use Pinterest spending 5% more on groceries than the national average.
As we've seen in the rise and rise of foodie 'grams and blogs, food is just as much an art form as a form of sustenance now. Food is photogenic, and it is easy to compile a mouthwatering library of stock photographs. Croquembouche is good, but value-adding content is better.
People love tips and tricks, so think about how you can add your brand and your benefit to the viewer. Do you have a trick to create a meal for six in under six minutes? Do you have a recipe for the ultimate no-bake, no-gluten cupcakes? Whatever your pro, make sure your audience are in the know.
A few things to keep in mind…
People love simple. Search for easy dinner recipes that are quick, healthy and filling are increasing by 157% year on year.
Monday means meal-planning. The most food searches happen on Mondays, when people are probably feeling a bit worn out from the weekend and need some healthy home-cooked goodness to get them through the week.
86% use Pinterest when they are in-store to help them to make purchases based on pins that they have saved.
Specific is selling. Gluten free (+63%), Dairy free (+88%) and Vegan (+52%) are all on the rise year on year.
Who is doing it well:
Fashion & Retail
Of course the fashion industry was going to feature. Their whole game is aesthetic, so the platform is a great springboard to both connect with existing customers while also finding new ones.
So it is no surprise that it takes out the third most popular category with over 3 billion style pins, and accounting for 45% of all activity on Pinterest.
As we touched on before though, generally speaking it just isn't good enough to simply post a catalogue of your latest products in an alibaba-esque barrage of shirts and sweaters. When people feature in the image, pins show a 115% higher checkout rate. This number increases even more when the composition is made to feel as natural as possible, so you should think about how you can recreate real life scenes and settings.
The goal is to create a community of users who will keep coming back to you for more valuable content. Your Pinterest marketing strategy therefore needs to think about how to create content that is relatable and useful over time, not just something that is an add-on to the fast fashion trends.
A few things to keep in mind:
Your audience is mobile. Three quarters of all traffic comes from mobile.
They are ca$hed up. The average order value for Pinners is $199.16. This weighs in at over double Facebook's $92.27 and Twitter's $58.02.
We like choice. Multi-product pins that give the user more options produce a 65% higher click-through rate.
Who is doing it well:
Beauty
Based on a survey from Millward Brown Digital, 51% of active Pinterest users use the platform to make purchases in the hair and beauty category, with another 87% reporting that Pinterest helps them in their purchase decision.
But users aren't just doing their shopping on Pinterest. It has become a locus point for finding new trends and how to recreate them.
Once again we're dealing with a subject matter that is pretty photogenic, and forgive us if we are starting to sound like a broken record, but to make your products more accessible to your audience it is all about understanding why your users are there in the first place.
A massive 96% of Pinners use the tool as a research resource. That's huge. It means that people are actively using it to find brands and products, so they won't be discouraged by or differentiate between paid and organic pins.
This means that your content should be there to provide as much information and guidance as possible. Whether this takes the form of style "How To's" or a list of other products and items that complete the look, the goal is to go past the simple product photo that the user might see in any beauty magazine. Check out Maybelline's profile for some creative ways of using gifs, for example.
A few things to keep in mind:
Content with context. People want to see how the product looks in real life. Showing product context produces 50% higher click -through rates on average.
Baby steps. How-to's that include instructions that the users can follow produce 78% higher save rates.
Lip-stick to one at a time. Pins that showcase a singular product see a 39% higher click-through rate.
Who is doing it well:
Home
In 2016, there was $122 billion spent on home décor in the U.S alone. That means that there is a big pool to play in when it comes to influencing consideration. And with the audience insights that we touched on at the beginning of this article, it isn't surprising that Pinterest marketing feels at home in this category – with over 11 billion pins on the topic.
Composed mainly of millennials who have higher than average disposable income, Pinterest is the perfect modern furniture catalogue for those who are starting to settle down.
A few things to keep in mind:
Women have an eye for it. 70% of home décor searchers are female.
Older enthusiasts. Think DIY fanatics and people who are looking for creative new ways to make their home feel more like, well… home. 81% of the audience are 25 years and older.
Give instructions. Step-by-step instructions have 80% higher save rates.
Who is doing it well:
Health and Fitness
Whether it's a little bit of inspiration, or finding a few easy workouts that you can do without signing a 12 month contract with a gym, Pinterest is full of ideas.
In 2016, 64% of Pinners used the platform to discover things related to health and fitness, with this number rising to 84% among millennials. This trend has most certainly not slowed over the past two years, and there is now an abundance of health and fitness information readily available.
As a category, using Pinterest marketing for the fitness industry makes sense when you think about the recommendations we have outlined so far. People love health tips and tricks – especially if it is going to save them time and money.
Check out the way that Lauren Conrad has jumped on this trend and curated a "Get Fit" board to support her regular fashion finds.
A few things to keep in mind:
Don't forget the words. Best practice is to include a visual with instructions.
Don't forget why they're there. Lots of people need a bit of a motivational boost to get into their routine, and motivational images perform strongly on Pinterest.
Hit your target. Use specific keywords and hashtags to hone in on specifics, for example lower body exercises, or core exercises.
Who is doing it well:
The types of promotions
Marketing with Pinterest is a great opportunity for your brand to influence consideration and even though the range of tools available for social media managers is quite limited it is still important that you choose the one that is the best fit for you.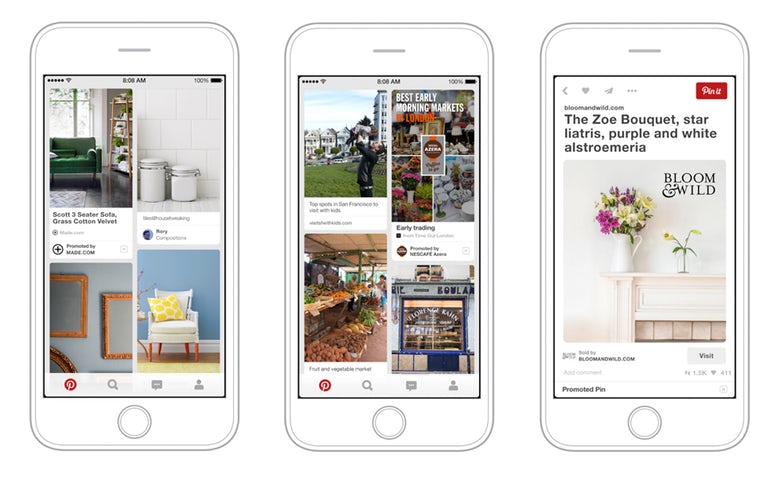 Promoted Pins:
The original Pinterest advertising format, this is simply a pin that you pay to promote so that more people will see it.
Other than the "Promoted" tag at the bottom, it is exactly the same as a regular pin.
Promoted Video Pins:
Appear in the news feed, search results, and the "More like this" section, and play automatically.
One-tap Pins:
Normally, when someone taps a pin it takes them to a close up with more details. One tap pins take users straight to the source.
Pinterest has claimed that "almost twice as many Pinners are finding items to buy through these new Pins."
Need to be careful with this format as people might be surprised to be taken off the site and this might lead to high bounce rates or you could end up paying for click throughs that never result in landing page views.
Promoted App Pins:
Include an app icon and an install button within the ad, so that people can install the app without leaving Pinterest.
8fit – a healthy living app – saw 5% higher sign up rates than on other platforms with 60-90 % lower CPM.
Cinematic Pins:
Cinematic Pins move only when the user scrolls. When the user stops scrolling, the Pin stops moving.
Users can click to see the entire video.
The gist
Pinterest is one of the best platforms that brands have on offer when it comes to influencing purchase decisions. Not only are the users more likely to purchase, but they are also more likely to purchase more.
Even better, it doesn't require constant maintenance like Instagram does. Instead of having to upload new content regularly to get in front of your audience, brands can have their content discovered much more easily if they have invested time into correctly choosing their keywords.
It is also much easier to share on Pinterest, and you can easily capitalise on this function by making it easy for your website visitors to share your products and images across to their own Pinterest sites. User generated content, anyone? This also makes it way easier for your stuff to go viral.
Like any marketing strategy Pinterest needs time and thought to be a success story. But with the industry insights that we've covered, you're already well on the way to understanding how it could support your business goals.
Want to read more about which social media channels are best for your biz? Don't miss our info on how to devise the best social media strategy!
Did we miss anything? Comment below to share with us any great case studies that you've come across, or your favourite Pinterest brands!