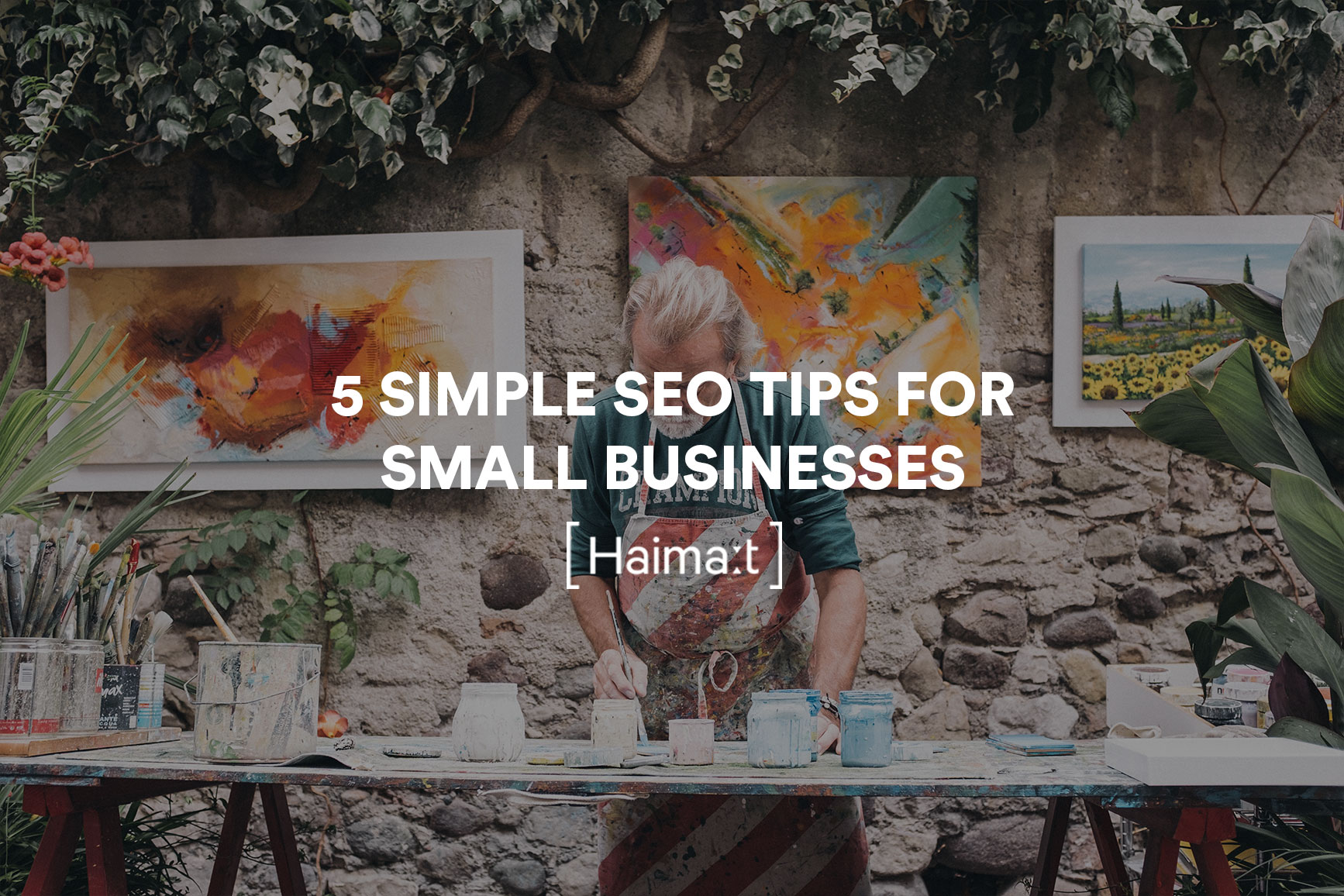 Although SEO is become more of household phrase these days, a lot of people are still rather ignorant to the potential that good SEO practice can bring to their business. To most, SEO seems complex, confusing and sometimes even a little unnecessary simply because of a lack of understanding. And why is SEO so important? In a nutshell, SEO helps drive traffic to your website by improving your website's ranking in search engines.
In our last post on SEO we talked about the benefits of investing time creating great content to improve your SEO (right here). For the more time-poor, there are also some simple steps to take to make sure you rank as highly as possible on Google searches.
Create links to your website
Known as "link building", this is a low-cost way to drive traffic to your site and awareness of your brand. The easiest way to implement this is by simply leaving reviews on supplier or partner websites, or using local listings sites if you service a local area. You can also create links to your site by partnering with bloggers or influencers (for example, offering to write a guest post for a blog in your industry) submitting sites to directories, or paying for listings of any kind.
Set up a Google my business account
Google My Business is a free Google tool that helps people find your business through Google Search and Maps. It also allows customers to write reviews that you can respond to. So it makes sense right? To get the most out of the service, enter all your relevant business info, so customers know more about what you do, where you are, and when they can visit you.
Local results are based primarily on relevance, distance, and prominence. The one catch here is that Google algorithms may decide that a business further from your location is more relevant to the search enquiry, and so rank it higher in local results; so be sure to keep your information relevant and plentiful.
Optimise all your images
I'd be lying if I said this was an easy, not-too-time-intensive task, but, with great perseverance comes great results, so it's worthwhile, trust me. Having beautiful imagery on your site helps to make it visually appealing and if the images are optimised for SEO, they can also help to bring in organic traffic through search engine image results.
The first step is to resize or downsize your huge images to enhance load time and performance. So although your images may be great quality, uploading a 4mb image file that is 5,000px wide is completely unnecessary and will do nothing but slow your site down and leave Google shaking their head. Instead, compress your images as much as possible without losing the image quality, generally you want to stick to under 1mb minimum! There are a couple of helpful tools, which can help compress these images for you while you enjoy a nice cold beverage or cup of tea:
Next step is all about the file name. While it's easier to simply upload your images straight from your camera or the internet, it's worthwhile taking the time to change the filename to describe the picture. For instance, instead of having IMG1224.jpg, rename your image files to be more descriptive and include keywords for your website, such as seo-tips-2017.jpg. It's best practice to use hyphens instead of underscores and avoid all words like a, the, it, to, as they're just a waste of space and won't help your search engines find your images.
Lastly, add an 'alt tag' to your images. Basically, an 'alt tag' is a descriptive name for your image that is read by Google and screen readers. You can add this by adding a bit of code like 'alt="SEO tips 2017″' into your image's html code, or if you're uploading to WordPress it will give you the option to write your own in the image settings.
Test your website speed
No one likes a slow website, let's be honest. And no millennial will wait around for that spinning wheel of death to end. So if your website isn't quick enough, you're just not going to make the cut. There are a few tools you can use to test the speed of your site which also recommend what to do to improve your score:
Have awesome content
We've said it before and sadly, we have to say it again. When it comes to publishing content on your site, Google is hoping your content adds value to the world. So, if you're trying to bang out a week's worth of content to simply fill holes, it's likely the quality will suffer and Google won't rank your site very high. Where you can, keep your content original, your keywords plentiful and your written content lengthy and engaging. The more time someone spends on your site, the more value Google places on your content. Google ranks value on Expertise, Authority and Trustworthiness (they use the acronym EAT) so keep these in mind when creating content.
These are just five ways to optimise your site for SEO and increase your search rankings. For more SEO tips, see our blog here or get in touch at [email protected]