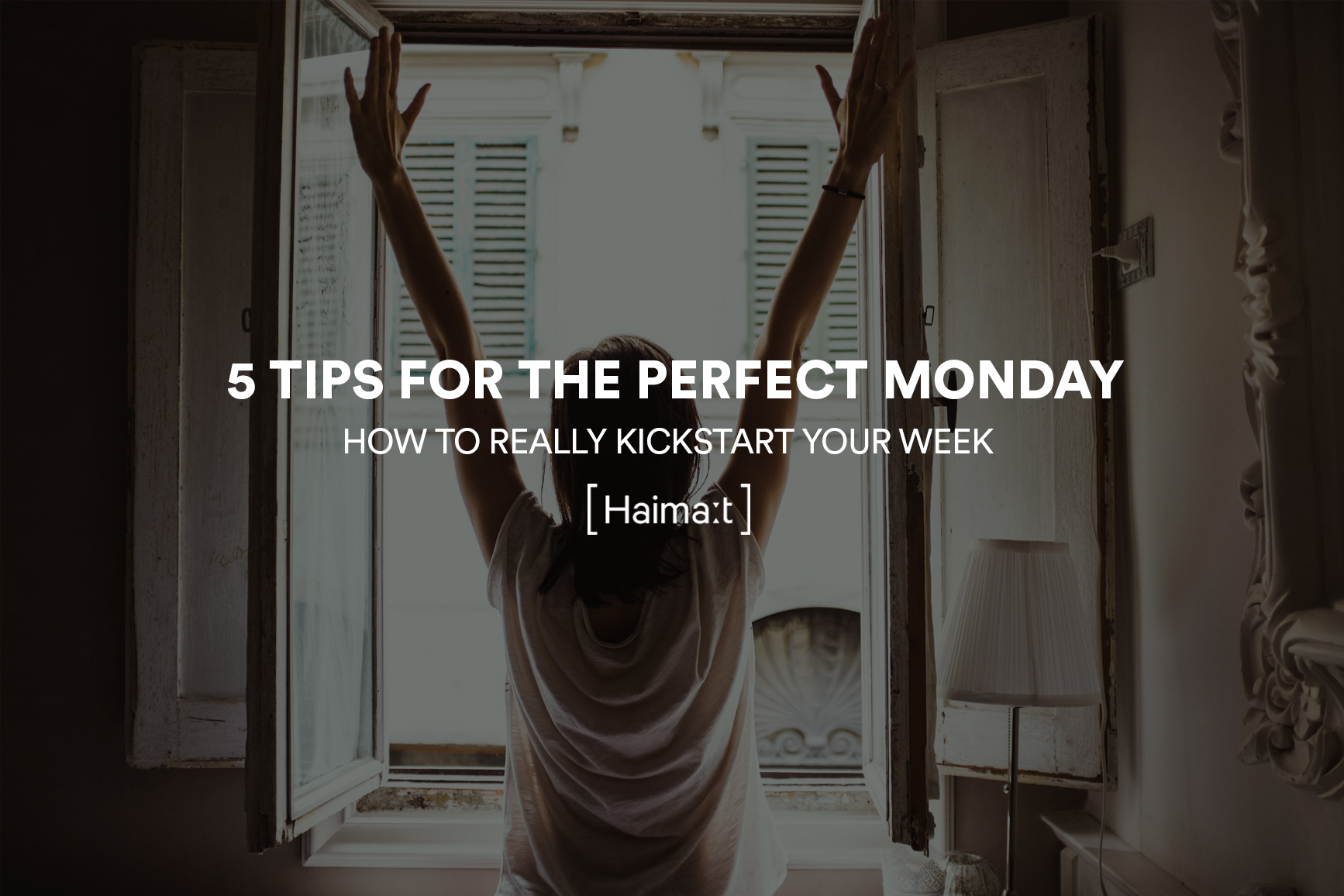 We're all different and we all have alternate rituals and methods to kick start our week, but one thing we do have in common, something that is undoubtably inevitable is Monday, bloody Monday. So if you can't avoid it, the next best thing would be to own it and essentially, make Monday your bitch. And, whilst we all have our own views on the perfect morning ritual, we wanted to share ours in hopes it may just help make your Monday that little bit easier:
1. EXERCISE OR A PLEASANT STRETCH
You've heard this one before, no doubt, but trust me when I say it works to kick start the morning and put your head in a more positive space. If you can't motivate yourself to run the block, some simple morning stretches can help you feel more relaxed and comfortable for the rest of the day.
2. SCOTTISH SHOWER
People cringe at the idea, particularly in winter time whereby you hop out of a comfortable warm bed to the painfully awakening sense of ice cold water hitting your face. Nonetheless, an ice cold shower has been scientifically proven to fight depression, make you happier and wake you up like nothing else. Our advice? If you make one change to your morning routine, make it this.
3. HEALTHY BREAKFAST & BLACK COFFEE
You don't need us to tell you to eat healthy, but we're here to tell you that a good ole brekky can give you just enough energy to punch through your morning whilst singing Beyonce's "Single Ladies" the whole way through. Oh, and the black coffee is a personal preference as absence of milk leaves the stomach feeling a little lighter whilst your head spins on an exhilarating caffeine buzz.
4. SET YOUR DAILY GOALS
Now you've made it to the office feeling like Rocky Balboa and the next best thing will be nutting out your entire day, detailing what tasks and goals you're striving to achieve by the end of day. It's easy enough to write everything down, but just be sure to prioritise, otherwise you'll end up writing blog posts you had absolutely no intention of writing this morning.
5. GOOD MONDAY MORNING PLAYLIST
The final key to success is a feel-good Monday morning playlist echoing through the office as your newly prioritised to-do list looms above you. Suddenly it doesn't seem so scary. Try The Office Mix by Spotify