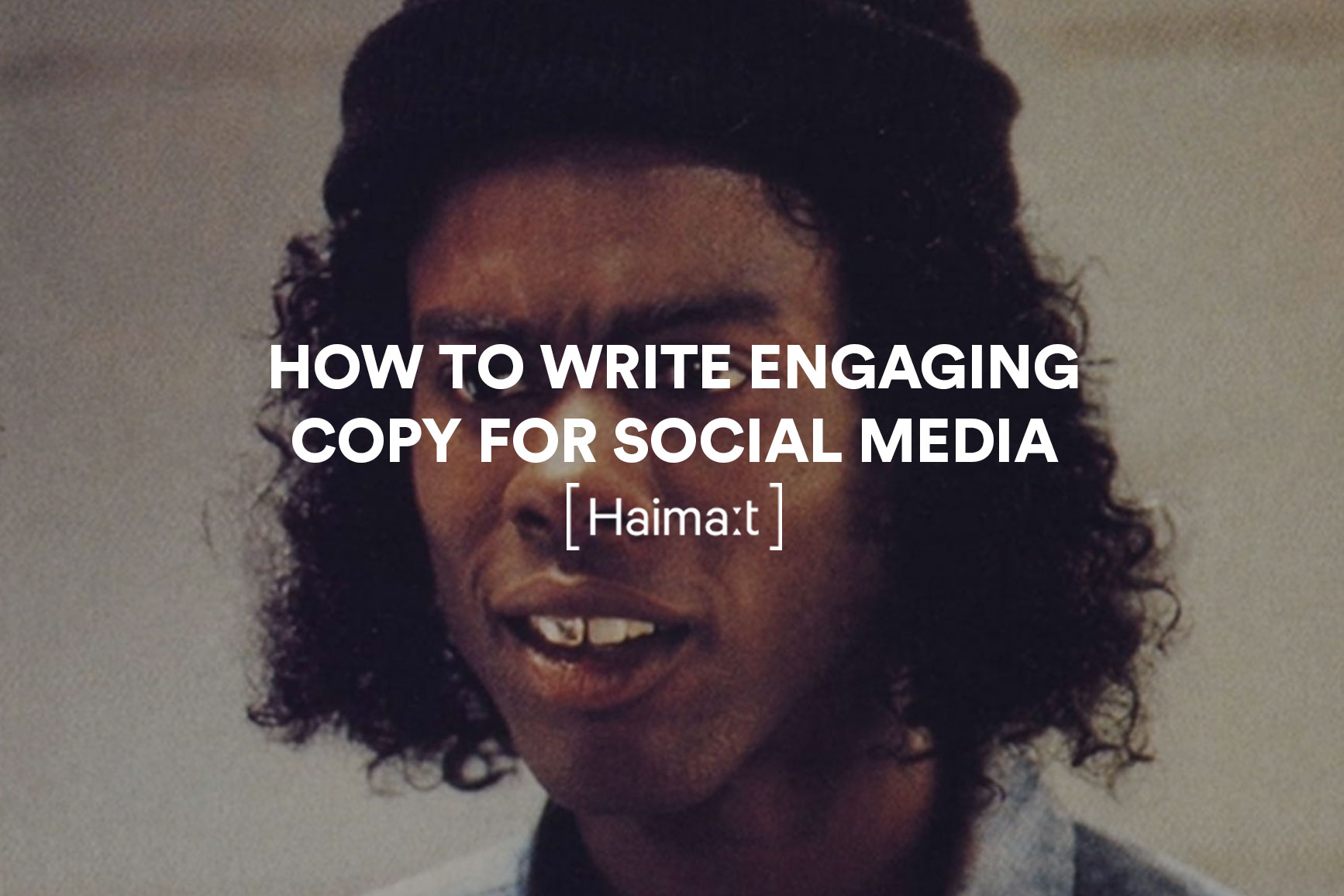 What's the best thing you can do for your brand's social media in 2017? Create a convincing, unique tone of voice. A tone of voice, which can also be weaved into your other marketing pieces and copy, helps to put a personality behind your brand, and encourages followers to engage with you on social media (which should be one of your top priorities!). To get you started, here's four steps to take to nail your brand's persona.
1. Research your audience, or ideal audience
The beautiful thing here is you don't have to think too much or record your daily conversations in hopes of finding your brand's voice. The easiest clue you'll get on how you should write on social media is by seeing how your followers (or the followers you want) speak on social media already.
If you've already got a following, profile ten or twenty of your followers and research any comments they've made your page and on other pages. If you don't have a following yet, then best get your Facebook stalk on and look at a competitor's page, or at a brand that you aspire to who your audience would follow as well. From there, make a list of all the comments and draw lines between the way your audience talks, the copy or phrases they use and any emojis they use (or don't use).
2. Your brand as a person
Now the spotlight's on you — time to think hard about your brand. This doesn't have to be a highly philosophical brainstorm where you question the meaning of life and your business' existence — it's really quite simple, actually: think about your brand as if it were a person.
First up, ask yourself what the reason is for your brand's existence (besides paying your weekly wage). This is sometimes called the 'mission statement' (for some inspiration, read this blog from Hubspot).
Next, jot down some adjectives that best define your brand. Ask yourself questions like are we formal or informal? Are we feminine, masculine or gender-neutral? Are we inspirational and positive, or cheeky and sarcastic? Making a separate list of things your not helps to shed light on this too.
Then, ask yourself — if your brand was a person, who would it be? Pick a few celebrities or well known personalities. For instance, if your brand is a bit cheeky or funny one of your personas could be Ricky Gervais or Chris Rock. Or if you're a lifestyle and health-centric brand, personalities such as surfer and healthy living advocate, Sally Fitzgibbons or health blogger Jessica Sepel would do the trick.
3. Bring it all in
With your audience's voice and your adjectives in tow, you should now have a much clearer picture of your brand's tone of voice.
To bring it all together, it's also helpful to make a list of some phrases and responses you can use to in your copy keep your voice 'on brand' when responding to comments or messages on social. For instance, you might say "awesome" instead of "lovely!".
4. Put it into action
No explanation needed, start writing copy and talking to everybody in your new tone of voice!
If you do need a little more explanation, read about how to put your insights into a full blown social media strategy here
BONUS! Examples of tone of voice in action
To give you a little more inspiration, here are some of our favourite brands on social who, through their copy, have their tone of voice down pat: