Launching the concept of purpose-build student accommodation.
The Student Housing Company has been a provider of premium student accomodation in Australia since 2018.
The company wants to change the way accomodation is provided for students, raising people's expectations about service, quality and communication. TSHC has a strong growth ambition for the Australian market, and after a successful launch in Melbourne they wanted to to repeat the success story in Perth.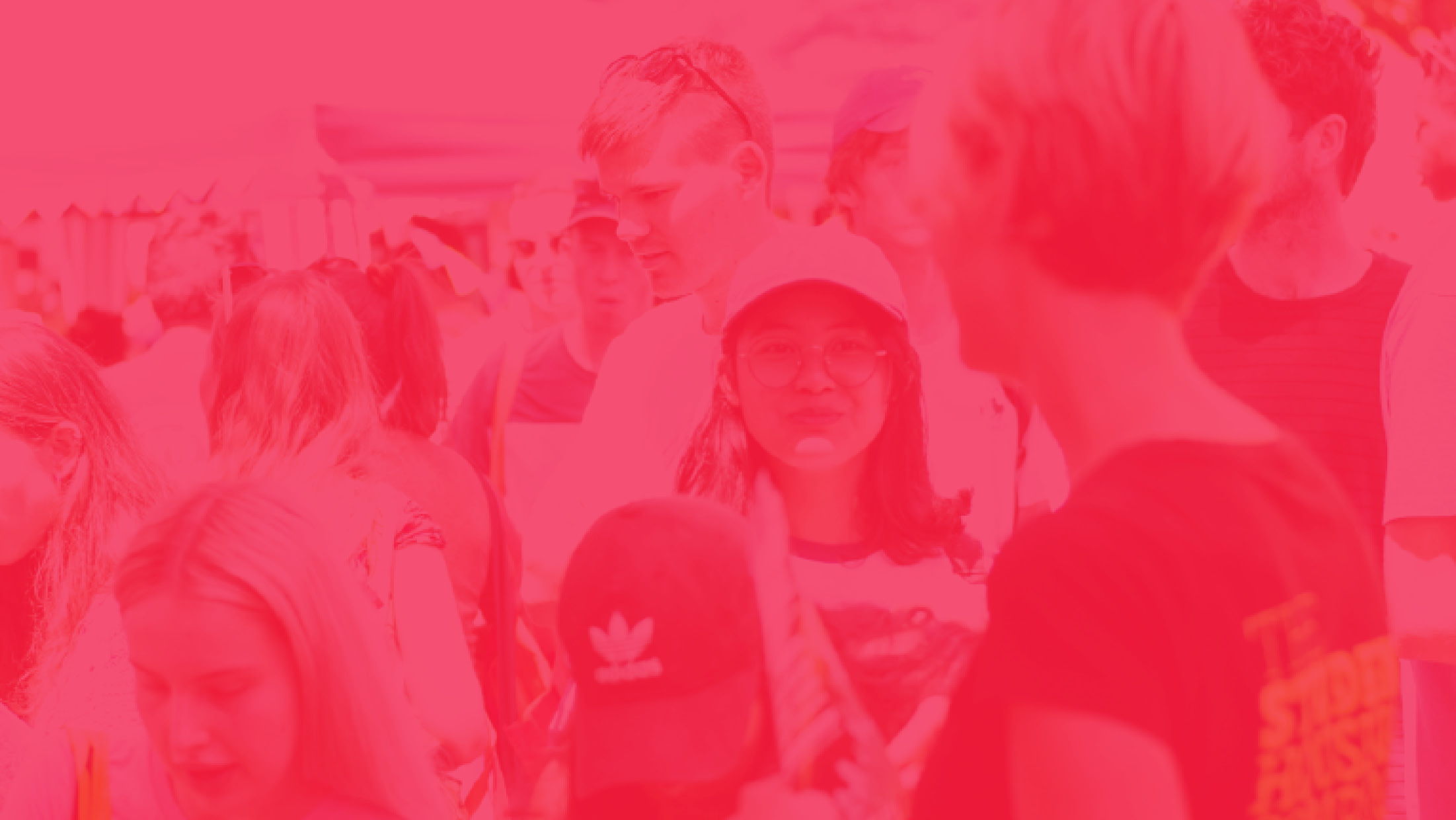 We are experienced campaign developers.
we'll find the right channel for you. digital or otherwise
BRIEF
Student accommodation has come a long way since the days of shabby houses and two minute noodles.
Building on our successful introduction into the Australian market in Melbourne, global student accommodation providers The Student Housing Company wanted to make a similar entrance in Perth. However without a pre-existing concept of purpose-built student accommodation in the market, it was clear that we couldn't rely only on digital to drive brand and product awareness and fuel their digital ecosystem.
CHALLENGE
After a very successful launch in the Melbourne market, Perth was approached with the same launch strategy. Unfortunately the challenge in the Perth market was very different, as there was no brand awareness and zero product awareness.
On top of these two big challenges, a competitor opened across the road with a very similar offering and brand identity. Haimat had to establish the brand plus product and clearly differentiate us from our competition next door.
SOLUTION
Leveraging these audience insights and the unique selling points of The Student Housing Company, we designed an above the line creative campaign that was all about desire.
After all, what does utopia mean for you?
It's an ideal. A place or community that possesses near perfect conditions for its inhabitants. And that is exactly what we are selling. Stress-free, all-inclusive student accommodation. The Boulevard is premium student living that adds up to save time and money.
We used an illustration style to highlight the modernity of the offering, and to fuse elements of study and luxury. And we let our audience's imagination do the rest.
A terrace pool? In the middle of Perth's summer? Life saving.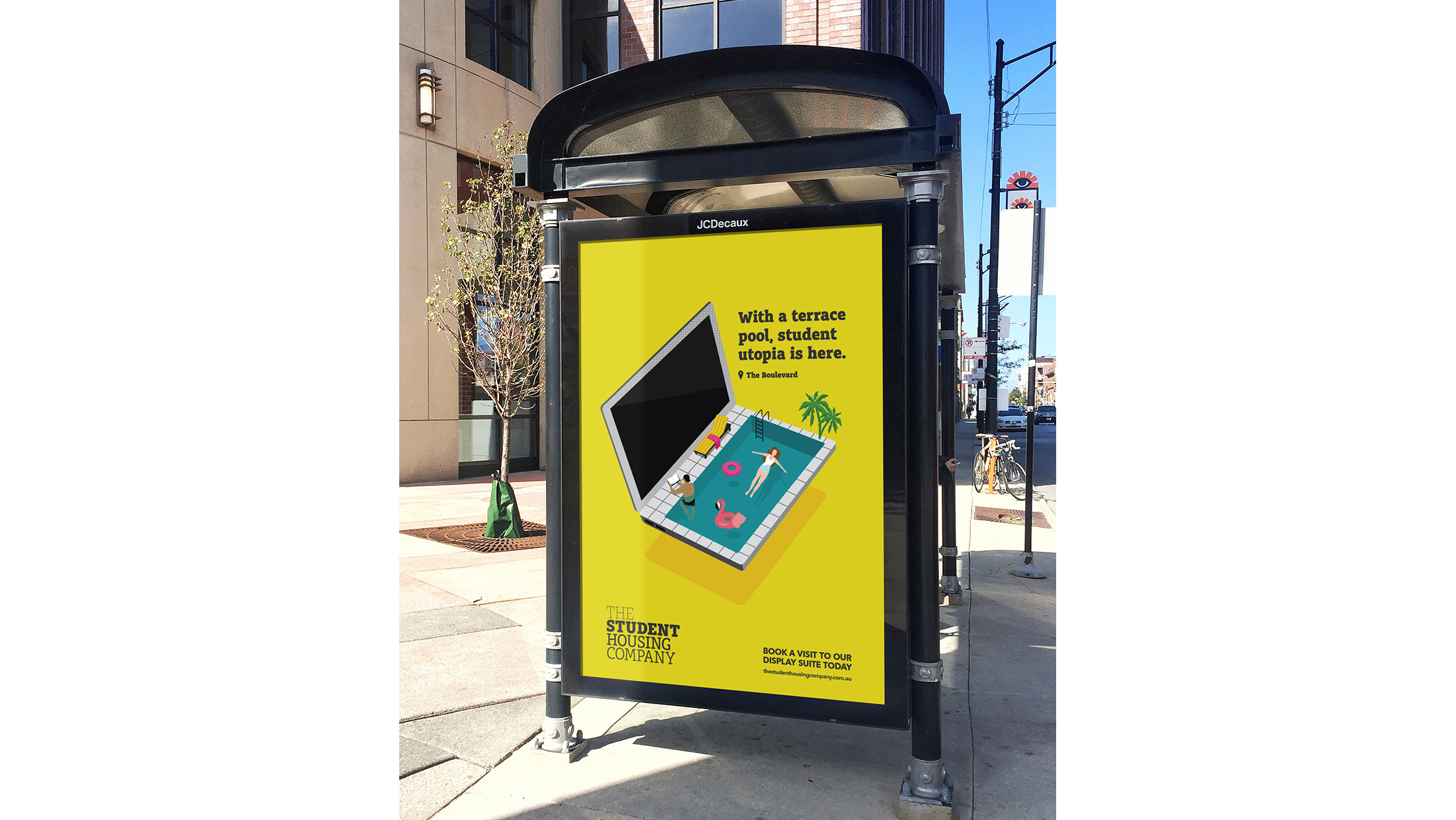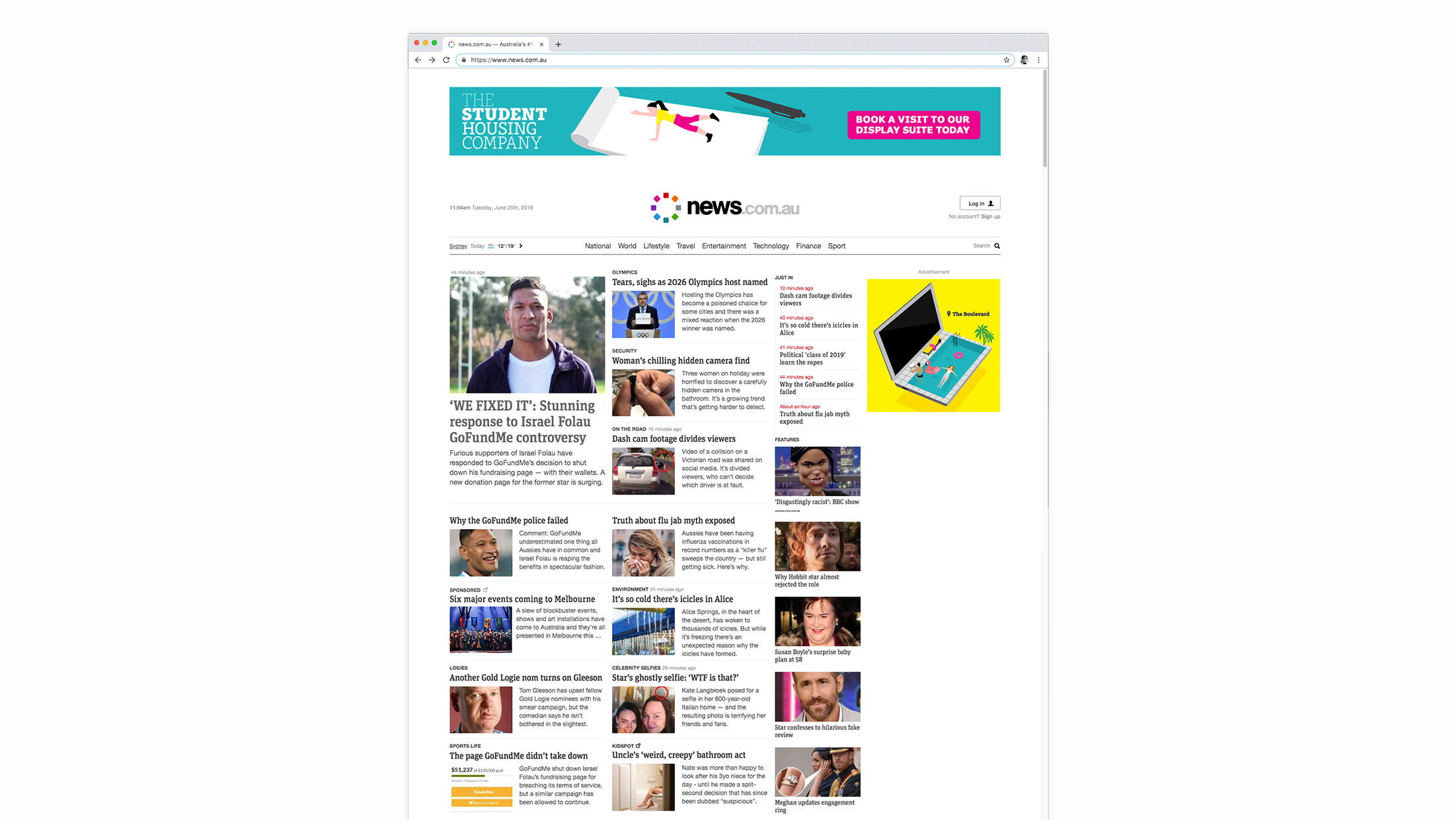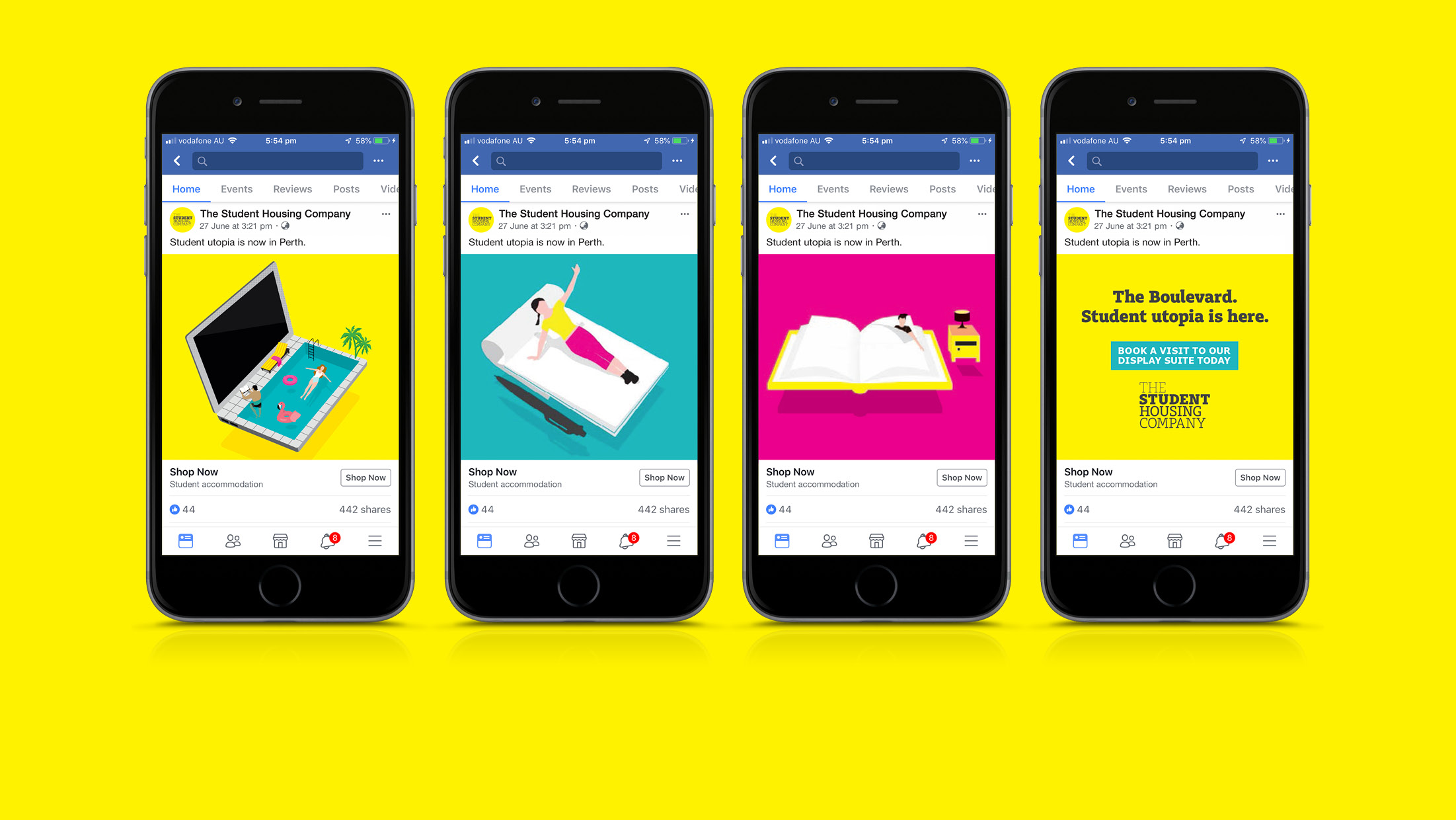 Benjamin Kassel
Managing Director