Getting tradies' tongues wagging.
Beero is a brand new beer-finding app – it FINDS CHEAP BEER NEAR you. It enables the user to determine their best brew-buying options based on distance, convenience and price.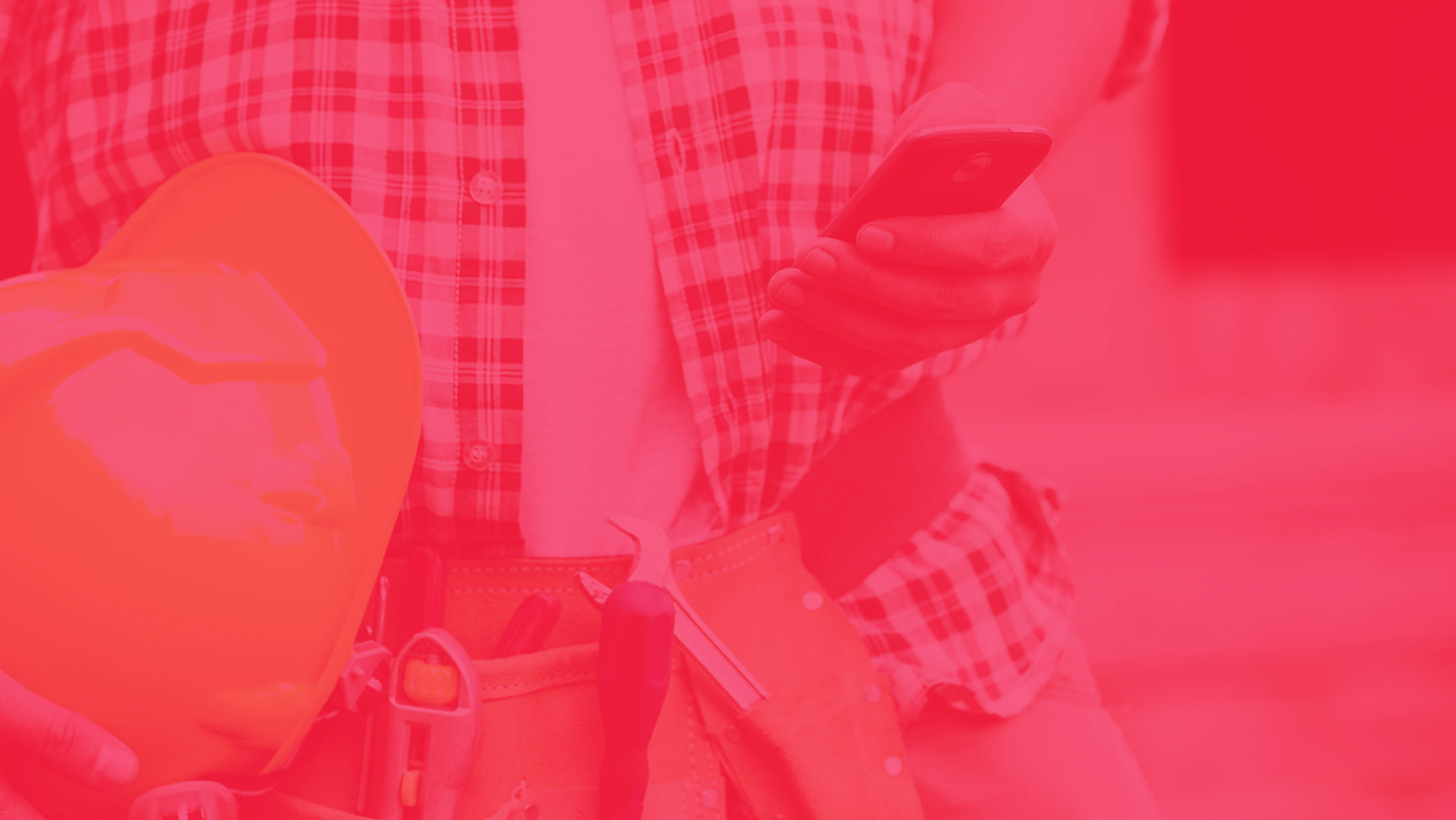 We develop campaigns to reach your best customer, online and offline.
we create campaigns that make maximum impact with minimal budget.
BRIEF
Despite several major supermarket chains expressing significant interest, proof of concept was needed.
Haimat was tasked with developing a creative campaign to get tradies on Sydney's Northern Beaches talking about Beero and downloading the app.
CHALLENGE
As a start-up, Beero's finance for a campaign was limited and had almost no budget for media spend.
On top of this, the campaign coincided with a number of major beer brands' sales drives. Time to make big waves in a small pond with a lot of big fish.
SOLUTION
Just because a brand is small, unknown and lacking funds shouldn't mean that they can't act like a big beer brand. This notion formed the departure point for our strategy.
The suburbs of the Northern Beaches are highly localised, with communities that are wholly defined by their respective patch of sand.
The solution? Tribal marketing, Beaches style.
For Phase 1, we leveraged unique suburban identities (Narrabeen, Freshwater, Manly, Avalon, Dee Why, Newport, and Curl Curl) in combination with our tag line "Find cheap beer near" to create highly localised guerrilla marketing creative that would get tradies chatting and having a laugh while throwing back a few at the local.
In support, Phase 2 took the campaign's limited budget (under $20K) and ran a parody prize campaign that celebrated all things cheapskate. With not-to-be-missed prizes like a luxury (second-hand) yacht (beat-up dingy) moored (run aground) near Manly, or a car worth almost $500 with less than a month's rego left, who could possibly say no?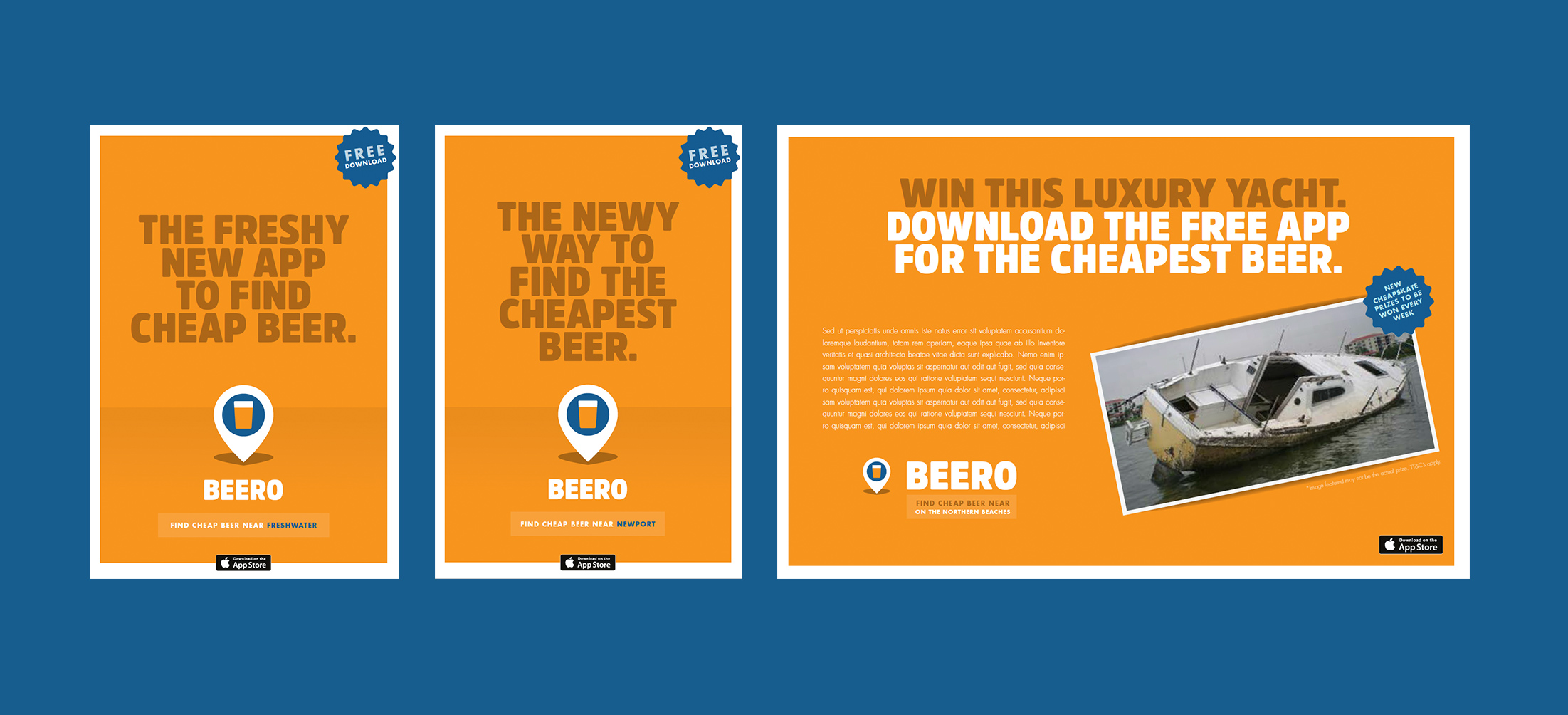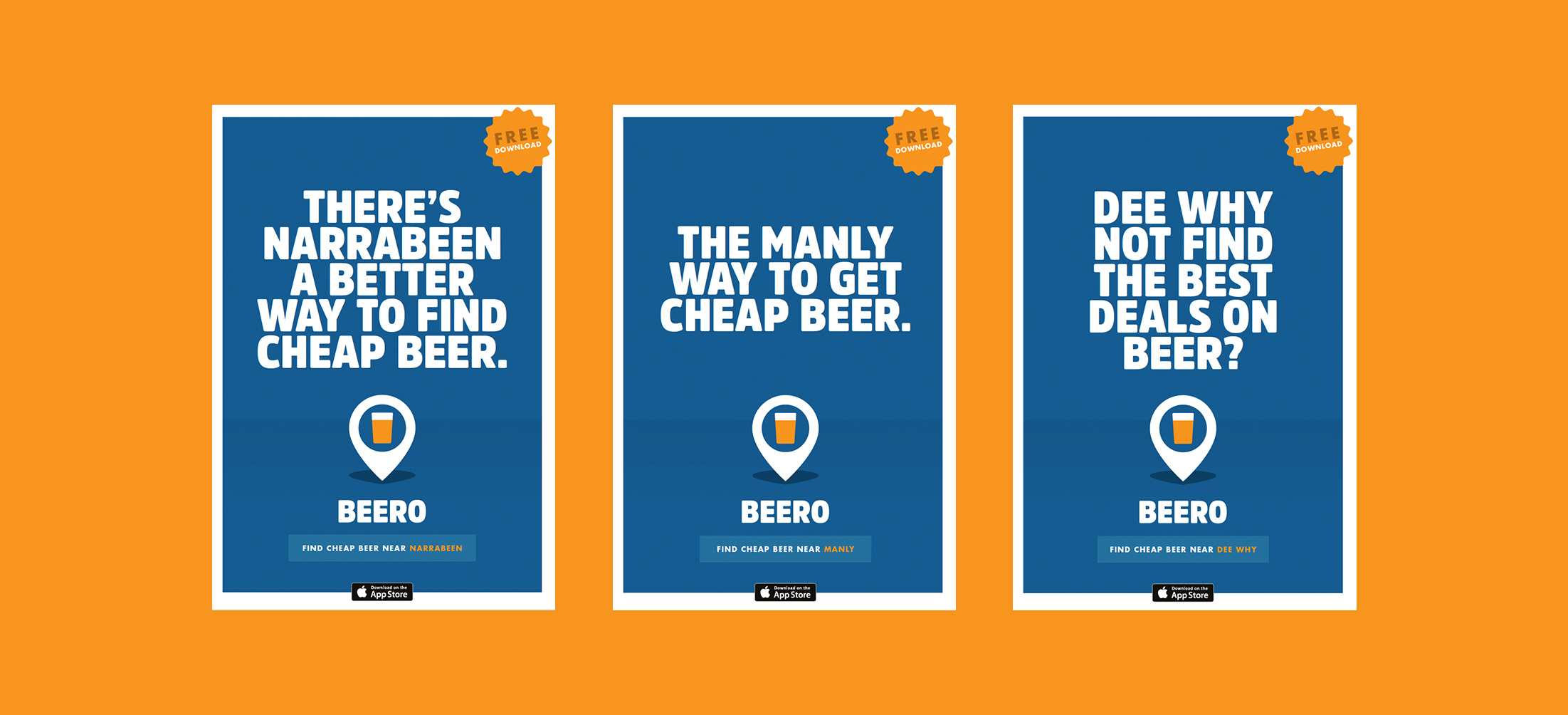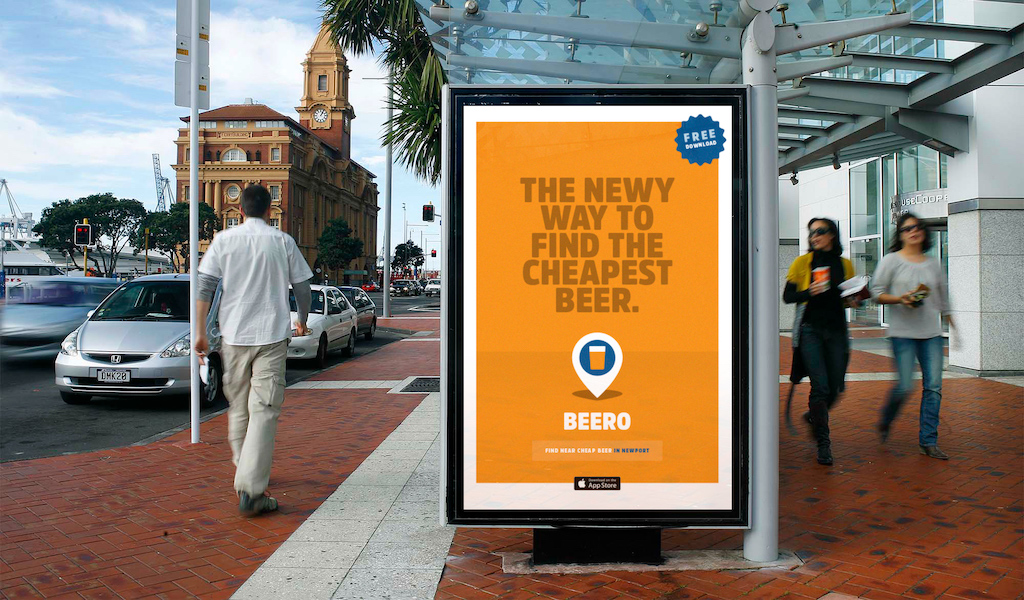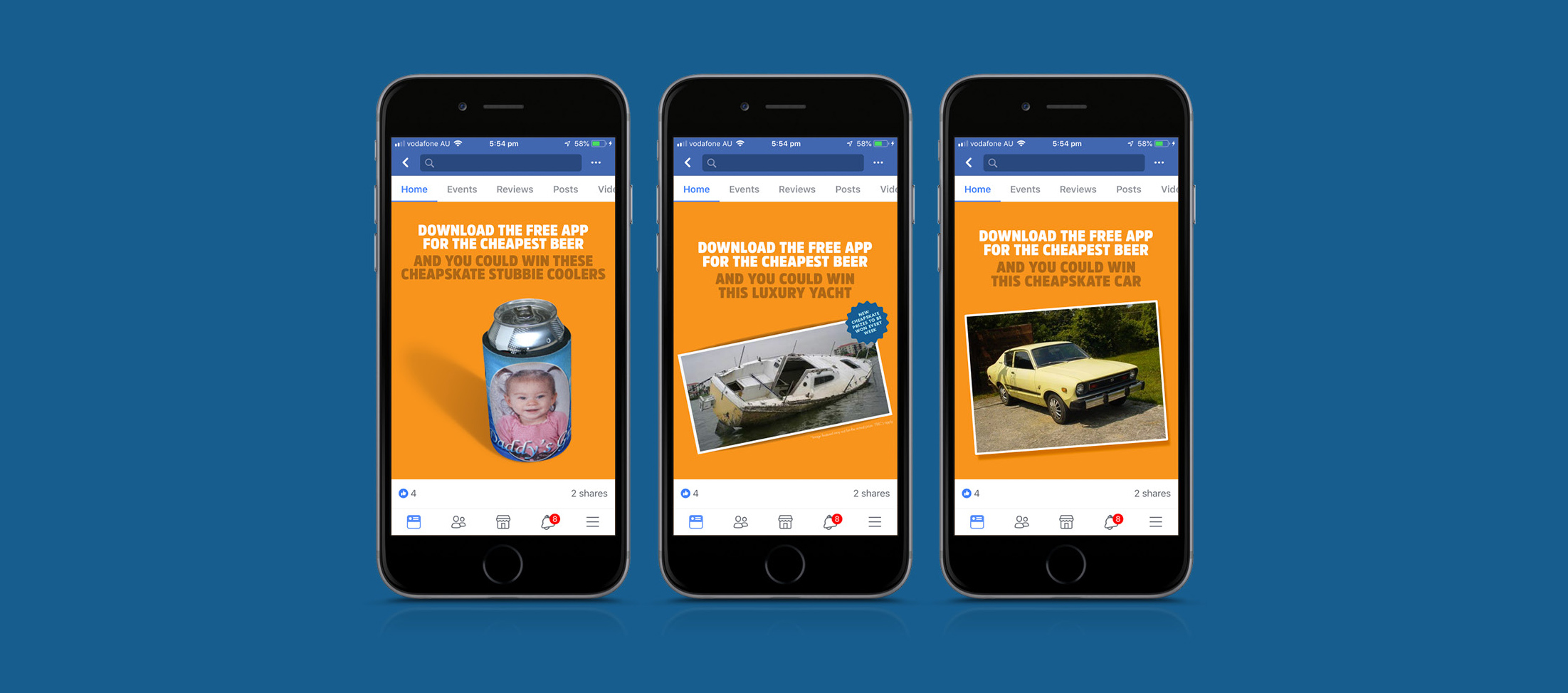 Benjamin Kassel
Managing Director